**This post contains affiliate links and I will be compensated if you make a purchase after clicking on my links.
I was incredibly nervous before my senior picture session. I had barely spoken to the photographer and relied heavily on my parents sharing what they thought I should do.
So I put together this little guide to help you prepare for your senior pictures.
Here's everything you should expect before, during, and after your senior pictures.
Choosing a Photographer
Selecting a photographer is the first thing on your list. I've covered this topic in depth in another article so I won't say much here.
But my number one piece of advice is to select a photographer you're comfortable with. And make sure the work in their portfolio is the style you'd like.
Once you've selected your photographer, ask them how you should best prepare for your photo session and what their specific timeline looks like.
Booking and Availability
Once you've found a photographer that suits your preferences, it's time to discuss booking and availability.
Keep in mind that senior photographers can be booked up to a few weeks to a few months in advance, depending on the time of year.
If your desired session timeline is during a popular season, like fall, I recommended booking early.
Plan Your Outfit
The next step in planning your senior pictures is to plan your outfits and accessories.
Most photographers will allow one outfit change and will charge more money for each additional outfit change.
Try out a number of outfits until you find the one(s) you like the most. If you're struggling, ask your family or friends for advice.
Pay attention to the season when selecting your clothing. For example, in the fall, incorporate sweaters and jackets to capture the essence of the season (and to stay comfortable).
Similarly, brighter colors and lighter fabrics will work perfectly for a spring or summer shoot.
Once the outfits are selected it's time to plan your accessories. These can make a significant impact on your photos, so include items such as hats, glasses, jewelry, scarves, and shoes to complete your looks. Be thoughtful about coordinating your accessories with each outfit.
Once you have outfits selected I recommend packing them along with any needed accessories or props so you have everything ready to go and in one place. It will reduce the chance you forget something you needed for the shoot.
I would also recommend preparing an outfit in the even the weather isn't what you expect. If it starts sprinkling or raining you may want a jacket to throw on or have an umbrella with you if you're going to try and wait it out.
As you prepare for your senior pictures, check out my articles of top senior picture ideas and advice on choosing the perfect senior picture outfit.
Plan Your Poses (And Feeling Confident)
Like I mentioned in my earlier post about being camera shy, I was incredibly nervous before my senior picture session.
One of the big reasons was I had no idea how to pose for my pictures.
One thing that would have helped alleviate this stress was if I'd practiced poses beforehand.
First, find poses you like. This may involve scouring Pinterest or Instagram for senior pictures. Once you've found poses you like I'd recommend practicing them in the miror and then taking pictures of your self with your phone doing each pose.
If you're going to be using props like an instrument or sports gear, practice poses with those props as well.
When posing, focus on:
Standing or sitting up straight
Keep your shoulders relaxed and pulled back
Avoid crossing your arms or legs, as this can appear closed-off
Create angles with your arms and legs to add variety to your poses
Photographers often have posing tips for their clients, so be sure to communicate openly with them about what you're looking for in your senior portraits, and ask them for guidance on how to best achieve your desired outcome.
Confidence is key during your photo shoot, as it will shine through in your images. By bringing your well-rested, well-prepared, and well-fed self, you'll feel more ready to tackle the shoot with ease.
Plan your Hairstyle and Makeup
After you've chosen your outfits you should plan your hairstyle and makeup.
I recommend choosing a hairstyle that you're comfortable wearing and have worn at least a few times. Your pictures will look more like you and you'll enjoy looking back on them more.
It will also make your senior session a little less stressful because you won't be worried about your hair.
You can also practice different hairstyles beforehand to find the one that suits you best. Ensure your makeup is natural-looking and appropriate for the lighting and atmosphere of the photos.
As far as makeup goes, I have the same advice. Try to stick to a look you've worn at least a few times. Your senior pictures are not the time to try out a new look.
If you're going to have someone else do your makeup, make sure you have it all planned and they know what you want before you get there. The more you can plan and prepare for your senior pictures the less stressful it will be.
And don't forget to bring a brush, comb, and essentials like powder and lipstick for touch-ups throughout the session.
Senior Photo Session Schedule
As you prepare for senior pictures, it's important to have a well-planned schedule. I'll walk you through what to expect during your senior picture session.
First, make sure you've booked your session with the photographer well in advance, as their schedules can fill up quickly, especially during popular seasons like fall. Once you've set a date, familiarize yourself with the location(s) and make any necessary arrangements for props or wardrobe changes.
On the day of the shoot, aim to arrive at least 15 minutes early (unless the photographer has given you other instructions).
This will give you time to settle in, meet with the photographer, and get comfortable in the environment. Remember to get plenty of rest the night before the session, as being well-rested will help you look and feel your best in the photos.
During the session, your photographer will guide you through various poses and backgrounds. Don't hesitate to voice any concerns or requests you may have; your photographer is there to help you capture the perfect senior photos.
During or after the session the photographer may show you a few of the pictures for your approval but keep in mind they'll go through and edit them before they give you the final pictures.
Dealing with Weather and Unexpected Situations
During your senior pictures session, you may encounter unpredictable weather conditions or other unforeseen situations. Being prepared for these moments will help you still have a successful photoshoot.
One of the first things to consider is the weather forecast on the day of the shoot. Keep an eye on the weather leading up to your scheduled session and be prepared to adjust your plans if necessary.
You should always have a backup location in mind, especially if your primary location is outdoors. This way, you can seamlessly switch to an indoor or sheltered spot if the weather becomes extreme.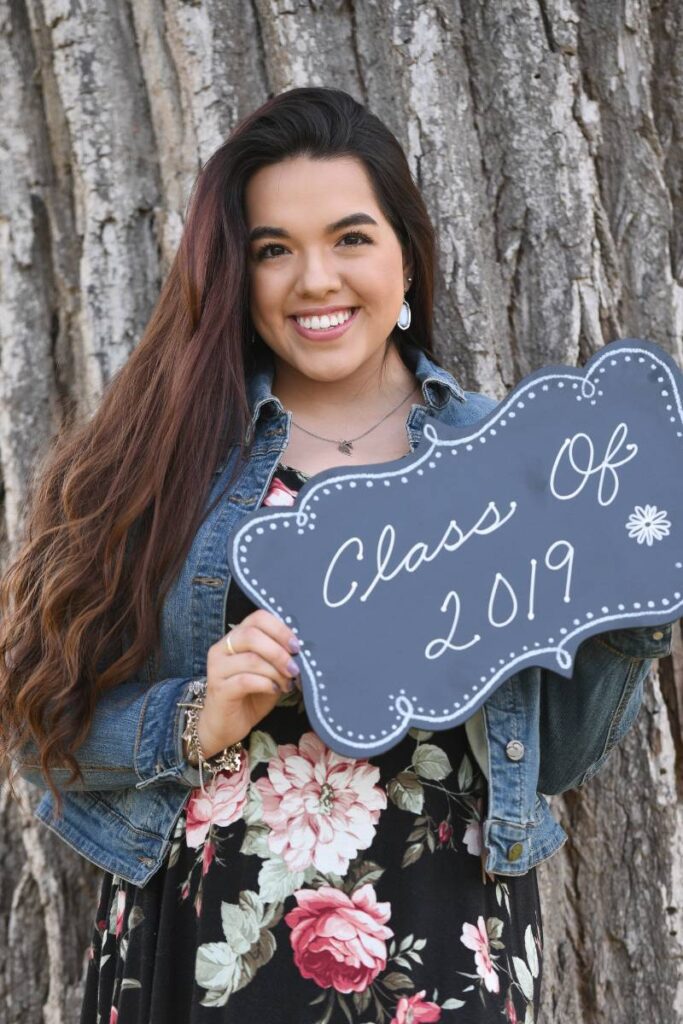 Your photographer should prep you for this as well but make sure you know what their policy is in the event of poor weather.
It's also a good practice to have a clear line of communication with your photographer, especially when weather or other unforeseen circumstances arise.
Lastly, consider the possibility of minor delays during the shoot, such as waiting for the right lighting or for the weather to clear up. Having patience and flexibility will make the experience more enjoyable and stress-free.
Handling Yearbook Requirements
My last piece of advice when preparing for your senior pictures is to be aware of your yearbook requirements.
Start by finding out your school's yearbook deadline. This information is often provided by the school or can be found in their guidelines. Knowing the deadline will help you plan your senior photo session in advance, giving you enough time for potential rescheduling and editing if needed.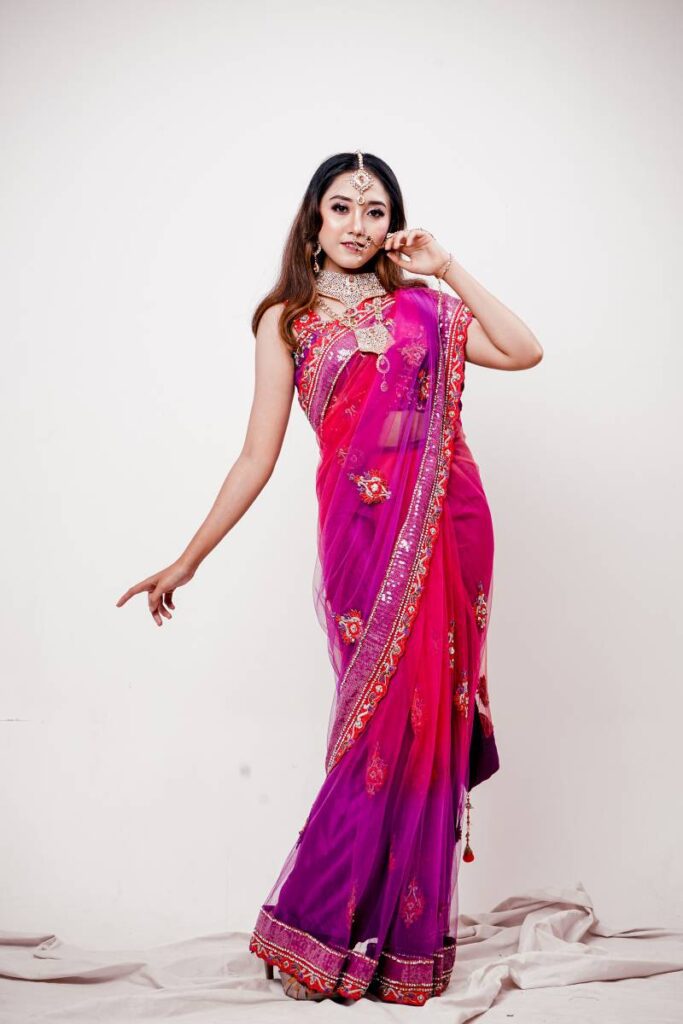 Keep in mind the required format and size for your yearbook photos. Some schools might have specific guidelines on the pose, outfit, or background they prefer for consistency in the yearbook. Consult with your photographer and make sure that at least one of the photos from your session adheres to these requirements.
Frequently Asked Questions
How long do senior pictures take to come in?
The time it takes for senior pictures to come in can vary depending on the photographer and their processing times. Typically, you can expect to receive your edited photos within 2-4 weeks after the session. Keep in mind that some photographers may offer faster turnaround times, while others may take a bit longer.
What are some tips for shooting senior portraits outdoors?
Shooting senior portraits outdoors can create beautiful, memorable photos. Here are a few tips to ensure a successful session:
Choose a location that reflects your personality and interests.
Schedule the session during the golden hour – the hour before sunset or after sunrise – for the best lighting.
Wear clothing that is comfortable and complements the background.
Bring props that represent your hobbies or accomplishments, such as a musical instrument or sports gear.
How do you prepare for a senior photo session?
To prepare for a senior photo session, follow these steps:
Choose clothing options that make you feel confident and reflect your style. Bring a variety of outfits for different looks throughout the session.
Consider getting your hair and makeup professionally done for a polished appearance.
Communicate with your photographer about your preferences, vision, and any concerns or requests.
Be sure to pack any props, accessories, or items that you want to include in your photos.
Get a good night's sleep before the session, and eat a light meal to ensure you're energized and ready.
What should I avoid doing during senior pictures?
During your senior pictures, avoid the following:
Wearing clothing that's too tight, uncomfortable, or doesn't suit your style. This could make you feel self-conscious and affect your photos.
Over-accessorizing, which can distract from your natural beauty.
Making exaggerated facial expressions or unnatural poses. Trust your photographer to guide you in finding comfortable, genuine poses.
Comparing yourself to others or trying to imitate someone else's style. Remember that your senior photos should celebrate your unique personality and interests.
Do parents usually accompany their child to senior pictures?
It's common for parents to accompany their child to senior pictures, though it's ultimately up to you and your family. Some seniors may feel more comfortable with their parents present, while others may prefer to have the session as an independent experience. Discuss your preference with your photographer, and they will likely be able to accommodate your needs and make everyone feel comfortable during the shoot.