**This post contains affiliate links and I will be compensated if you make a purchase after clicking on my links.
Surviving college is about a lot more than just getting the passing grade.
It's also about making sure you're getting the right nutrition to sustain your needs – and about avoiding the daily crash that usually hits in the mornings, evenings or middle of a hard day.
This is where snacks come in.
Snacks don't have to be unhealthy. It all depends on how you snack.
Here's the essential list of all the college dorm snacks every student needs to survive: All of them are great on their own, or they can be incorporated into your recipes.
Fruits and Vegetables
Fruits and vegetables are one of the best healthy things to grab when you're in a hurry.
They can also be eaten raw and as-is or turned into something more with just a few spare minutes.
They can even be transformed into shakes if you happen to have a blender on hand.
Apples and Bananas
Apples aren't considered a forbidden fruit on a diet. And it's a great choice for a snack if you'd like to settle your stomach or prepare for a bigger meal.
It's also a great vitamin-loaded snack, and it can also be turned into something like an apple mousse just by adding a little bit of water, sugar and letting chopped apples go over low heat.
Dehydrated Fruit
Dehydrated fruit is great for anyone who craves a lot of sweet or sugary stuff, but don't want the after-effects that come together with the sugar crash.
Almost any type of fruit can be bought in dehydrated or roll-up form, including apples, pears, bananas and everything you can think of – and if you can't find it, it's easy enough to make your own at home.
Hummus
If you've never tried hummus, think of it as a bean paste; it's highly-loaded with nutrients and pretty tasty too, plus it won't blow your diet out of the water and you can put it on most other things that you have on your cupboard.
Or you can just eat the entire thing with a spoon.
Carrots and Celery
Sure, people associated carrots and celery with Bugs Bunny and diets – but this is because they don't know what to do with them.
If you don't love carrots and celery raw, add a condiment that you like or incorporate both into a quick recipe like a base for a vegetable soup.
Food for your Minifridge
Foods of the Minifridge are great for quick snacking on the go, preparing for studies or exams – or when you're cooking and don't know what to add.
All of the ingredients listed here are healthy, tasty and can add something great to a meal in a snap or work just like that.
Cheese
There are more types of cheese than one could ever list in just one article: This makes it one of the best elements of cooking, and one of the best things for snacking. Choose cheddar, opt for edam, go for gouda – whatever fits your taste.
Many types of cheese can also be found in easy "single-serving" snack varieties great for grabbing while you're studying.
Milk/Chocolate Milk
Milk is great for on-the-go snacking: It hydrates you, and it's filled with nutrients – plus, it has the ability to give you an instant boost when you need an energy lift.
If you're lactose intolerant, there are other options available (like soy milk).
More than milk, chocolate milk is especially great for snacking – everyone loves chocolate, and chocolate can give you a boost and activate your brain's "happy chemicals" at the same time.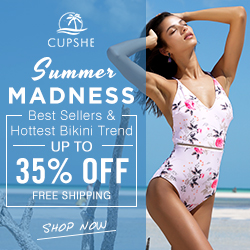 Yogurt
Yogurt it healthy, filled with nutrients – and contains essential probiotic cultures that can help to keep your digestive health in good nick.
It's a great snack for college, especially when you're busy studying or on the way somewhere, and you can find it in several flavors and forms.
Plain yoghurt can also be used as a salad dressing, or a quick way to add "richness" to stews and soups.
Salsa (and tortilla chips)
Hungry? Well, reaching for the salsa and tortilla chips are one of the best things you can do: Salsa is full of healthy, fresh ingredients – and as a unit, the two can count as a quick snack without being a full meal.
Add more things, don't add more things; add cheese or don't add cheese. It's all up to you.
Craft The Perfect Post That Ranks and Converts!
Download this cheat sheet to optimize underperforming posts on your website.
By subscribing, you agree to get emails from me, Matt Giovanisci. I'll respect your privacy and you can unsubscribe any time.
Packaged Foods
Packaged foods usually last longer and storage, and they're the kind of foods or snacks available in single-servings – for obvious reasons, these are great to grab.
Here are some of the healthiest options for packaged foods when you feel the need to snack.
Peanut Butter
Peanut butter is one of the best things for an energy and brain boost.
If you feel that a crash is on the way, grab a spoonful of peanut butter or stop to make a sandwich.
You'll feel a lot better after, guaranteed. It also doesn't have to be peanut butter, but can be made from various other types of nuts too.
Nuts and Trail Mix
Trail mix ended up being called trail mix because it's one of the greatest on-the-go snacks for trail hikers – but this doesn't mean that it's just for trail hikers.
Trail mix contains a variety of dried fruits, nuts and seeds that are great for the quick boost that gets you through.
Sale
Crackers
Feeling your stomach growl? Crackers are available in many forms: Plain, gluten-free, with added things like peppercorns, rice-based crackers.
They're great for when you need to eat something right now and there's not enough time for food.
Plus, they can be combined with a few options on this list.
Cereal
Cereal isn't something people think of as a snack, but it's one of the best ones out there.
Some cereals are sugary, others are for health nuts.
It all depends on what you're craving – and they're usually also available in smaller single-serving packs for travelling or srudying.
Protein Bars or Energy Bars
Energy bars are excellent for adding energy: It's right there in the name! It's something that's easy enough to throw in your shoulder bag and take out whenever you need a pick-me-up or snack.
Popcorn
Popcorn doesn't take long to make, you can add anything to it – and it's a snack without being loaded with calories or salt.
If you need a quick savory boost before you fall over, popcorn is great. And if you want to Netflix and anything, popcorn is great to add to the mix.
Instant Cups (Mac & Cheese, Oatmeal, Ramen)
If it says Instant, it makes for a great college snack – just read the ingredients to make sure it's the closest to a healthy option that you can get.
Whether it's instant soup, mac & cheese, oatmeal or ramen, it's great for keeping around the house for when you need something to get you through the day.
Sale
Quaker Instant Oatmeal, 4 Flavor Variety Pack, Individual Packets, 48 Count
Good Source of Fiber: Quaker Oats provide a good source of fiber to support a healthy digestive system; See nutrition facts for total fat per serving
Quaker Oats help support a healthy heart; Diets rich in whole grain foods and other plant foods and low in saturated fat and cholesterol may help reduce the risk of heart disease
Whole Grain Breads & Crackers
Whole grain breads and crackers are great for adding to your diet a few times per week.
If you want to be healthy, stay regular – and whole grain ingredients are one of the best ways to do it. Consider other alternatives if you happen to be gluten-intolerant.
Pop-Tarts
Pop Tarts are classic, right? If you don't have a lot of time and you need to get through a few hours more of work, opt for a pop tart.
Treats
Snacking shouldn't have to be all serious. There's always time for a decent treat somewhere in the middle.
Here are some of the best treats that can take the edge off or help when all you feel like is a sugar rush.
Chocolate
Chocolate is more than just a snack. It's also one of the best things you can consume if you need an energy boost, and it can help to trigger the brain's happy hormones when you're most in need of it.
Consider chocolate a healthy snack as long as you aren't consuming too much of it too soon.
Potato Chips
Potato chips are great to carry around, available in every single brand you can think of – and you can even use them to give crispy chicken the crisp if you use it as coating.
If you're gluten intolerant, read the label first: Many spices will contain gluten.
Ice Cream
Ice cream is great for a hot day – or a depressing one. Most types of ice cream are also healthier than you would expect, and perfect for a snack.
It can also be added to shakes to give it that something extra.
Conclusion
College keeps you constantly on the move – and your body somehow needs fuel for all the running around from one place to another.
Everyone snacks, and what separates good snacking from bad snacking are the options you choose when you stock your fridge or cupboard.
We've given you some options for the best and healthiest snacks to get you through college, but there's far more than just what we've mentioned here:
Use creativity, experiment and throw some ingredients together to see what works best.
Last update on 2022-09-30 / Affiliate links / Images from Amazon Product Advertising API
Brian
Craft The Perfect Post That Ranks and Converts!
Download this cheat sheet to optimize underperforming posts on your website.
By subscribing, you agree to get emails from me, Matt Giovanisci. I'll respect your privacy and you can unsubscribe any time.