**This post contains affiliate links and I will be compensated if you make a purchase after clicking on my links.
In this article we're going to share some of our all time favorite college dorm games.
College years are said to be the best 4 years of your life. This is where we make friends who last a lifetime, learn skills that will help us start our career and most of all, make lifelong memories.
Living in a college dorm with two or three people side by side can be a once in a life time experience. We go through hell and back with these mates, completing assignments together, studying for exams and partying from dusk till dawn.
At least, that's the perception anyway because the moment you set foot on that campus, all your perceptions are set straight and reality hits you like bulldozer. Surprisingly, we find ourselves a bit bored at some points.
With nothing to do, you can always go to the old ways of entertainment. Remember, before you and I had Netflix or PS4, we had games keeping us company. They're still the best when it comes to lifting the mood and getting to know your roommates' little secrets.
Games to Bring to College
The beauty of college is that you can find other people who are probably interested in the same things you are. There's bound to be a formal or informal group of people who like to do the same thing.
Which means, you should bring any of the games you enjoy playing. If you love zombie board games, bring them. If you're really into co-op board games bring those too.
Now, in most college dorms space is at a premium so you'll want to keep that in mind when deciding what games to bring to college. You may not want to bring along every expansion pack. Just bring the few you enjoy the most.
But be sure to go with realistic expectations. Don't assume your roommate will love playing those games too. It may take you a little while to find others who really enjoy the games. Look for campus groups or events that may draw other board game fans and head there to find your people.
So, without further ado, we've come up with a list of the 10 most fun dorm games you can play.
Cards Against Humanity
If you want to have a lot of laughs with your pals and each of you don't mind the dark humor, this is the perfect game for you. Cards against humanity is literally described as a game for 'horrible people'.
Cards Against Humanity
A party game for horrible people.
Comes with 500 white cards and 100 black cards for eternal replayability.
The game is fairly simple. The black cards are all questions and the white cards are the answers. People take turns to ask one question and the rest answer with their most despicable white card.
The game is described as 'hysterical' and also offensive, so be careful while you play it. You don't want to offend anyone so before asking the funny questions, ask them the serious one.
Do you really want to go through with this? It might just save you a friendship or two.
Craft The Perfect Post That Ranks and Converts!
Download this cheat sheet to optimize underperforming posts on your website.
By subscribing, you agree to get emails from me, Matt Giovanisci. I'll respect your privacy and you can unsubscribe any time.
What Do You Meme
Do you love memes? Do you end up sharing them on you wall quite often and your friends can't get enough of them? Well, this game is perfect for you. What do you meme is an adult meme making game where there are images and captions.
At every turn, the judge of the game brings out an image and whatever caption cards you have, you choose from them to make it as funny as possible. This game, like the last one, is based on humor.
While taking turns, the trick is to understand the judge's humor level and then create captions accordingly. If you're ready for some fun pick up What Do You Meme today.
Ticket to Ride
Sale
This game is an all-time favorite at parties and generally takes around 2 hours to complete. If you've got a lot of time on your hands, we suggest you go for it.
The game can have a maximum of 5 players and each of them gets a train that has to follow a certain colored route to get to its destination.
Each turn, players get to advance forward and you get points by adding carriages to your trains. You also gain points by being able to connect two cities.
As boring as it sounds in the description, in real life, it's a really interesting game to play because the strategies you can cook up while playing the game are infinite.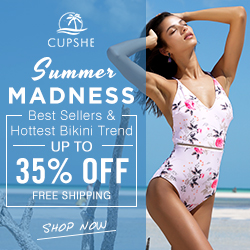 Codenames
This is easily one of my favorite college dorm games. This game can be played by 2 to 8 players in teams. This game requires some whit and clever thinking.
Sale
Czech Games Codenames
Work together to contact all of your agents before the other team!
A perfect party game experience for game nights
And it really helps if you know your teammates really well so you know how they think. The maximum playing time is known to be 30 minutes.
If you're cooped up in your dorm and don't want to put in a lot of effort but still feel like being entertained, we recommend you go for it.
The game begins with two spymasters knowing the names of the 25 agents in the game. The rest only know of their code names. Both teams must play and guess their own team's code names without guessing the opposing teams code names.
Pandemic
Sale
Imagine experiencing your first global disease outbreak in the form of a game. It could be humanity's last stand against a virulent disease that could end it and all that stands in between it is you and the other players.
The game begins with several population centers on the world map. Each turn, players can use up to four actions to travel between cities, treat infected populaces, discover a cure, or build a research station.
Snack While You Play
Lets be honest, board games and snacks go hand-in-hand. Here's our list of the best college dorm snacks for those late night gaming parties.
Kingdomino
If you're looking for a casual game for your college dorm this is it.
This board game has won the coveted German 'Board Game of The Year' award and has also been ranked as the best board game of the year 2017.
Blue Orange Games Kingdomino Award Winning Family Strategy Board Game
Strategy Tabletop Board Game: Kingdomino Is One Of The Best-Selling City Or Territory Building Board Games. This Top Rated Board Game Has A Colorful Table Presence With Medieval Kingdoms Made Of High-Quality Cardboard Tiles And Castles.
Family Or Adult Strategy Game: This 2 To 4 Players Fantasy Game Can Be Enjoyed By Parents Playing With Their Children As Well As Adults, Also Plays Very Well As A 2 Players Abstract Board Game. Best Recommended For Ages 8 & Up.
The game is another list of strategic games that will take you and your friends back to when you were in high school.
Every player gets a turn to add land (the game calls it as dominos) to their kingdom. Each piece of land has several perks attached to it and the game is won by someone who has the best lands in the kingdom.
At the end of the game, every property you may possess is ranked and given points based on the number of crowns that land has.
Players of course, can strategize, team up and even take the lands from the other kingdom if they want to.
Unstable Unicorns
This game is as cute as it is destructive. The game begins with players getting unicorn cards and must end when a player has built a unicorn army of 7 unicorns.
The game is known to destroy friendships but in a good way because of the 'betrayal' tactic involved in it.
Sale
Say for example, you're on your way to winning very quickly.
This only makes it a bigger problem for you because your friends will gang up on you in their effort to stop you from winning.
This creates temporary alliances between people who might not even get along well together which makes it a lot of fun. Imagine the amount of drama you will get to see.
If You Had To
Another game that puts you in horrible scenarios. 'If you had to' is a card game that is built on putting players in hilarious situations where they have to get out of them using the cards they are given.
The game is much more fun if you had in a lot of players. This game is made by the owners of 'Drunk, Stoned or Stupid' and has the same amount of dark humor involved in it.
There is a judge that gets to decide which scenario they want to play. Each player shows a card and has to convince the judge that their card is the worst one or what the judge would least want to do. The first one to convince them, wins the point.
Drunk, Stoned, or Stupid
This game is played with a minimum of 3 players and is perfect for college students who just want to play something dumb and hilarious at the same time.
The game is built on finding out your friend's most incriminating stories however that puts you in the spotlight as well. Every turn, a card is drawn and must be assigned to somebody in the group.
Whoever the card is assigned to must do as the card says.
If no one is able to decide who the card goes to, the judge gets to decide that. In the end, the first person who gets 7 cards end up losing.
There are no winners in the game only losers and that too because they did something stupid in the past. It's really fun to play and can go on for a long time because most of the time, you end up laughing.
5 Second Rule
This game can get really fast. Every player that plays the game is given several questions and they are all trivia questions.
The player has only 5 seconds to guess the answer and failure to do so ends up in them losing a point. The quick paced games becomes a stage for laughter because the words that sometimes come out as answers to questions can be really funny.
That's because sometimes, people might not think before they answer a question because of the fear of the time running out.
Sale
Conclusion
Every dorm should have at least three of these college dorm games with them to pass the time. Sometimes, the best way to bond is to play games the traditional way and get off the internet.
We've got nothing against the internet or anything but when you have your buddies with you, why play with someone who might be miles away.
Take your pick.
Having a party at your place with a few drinks and a lot of board games can become the best time you have ever had at college!
Which board games are you going to add to your list of dorm room essentials for guys and gals?
Looking for more college dorm tips? Check out our favorite dorm room plants and the 5 best college cookbooks.
Last update on 2022-09-30 / Affiliate links / Images from Amazon Product Advertising API
Brian
Craft The Perfect Post That Ranks and Converts!
Download this cheat sheet to optimize underperforming posts on your website.
By subscribing, you agree to get emails from me, Matt Giovanisci. I'll respect your privacy and you can unsubscribe any time.