**This post contains affiliate links and I will be compensated if you make a purchase after clicking on my links.
Searching for the best college graduation gift ideas isn't always easy. Graduates come in a wide array of personality types with varied interests and needs.
The following items, all available on Amazon, contain the perfect way for you to congratulate your new graduate. Whether it's reading, music, coffee or personalized graduation gift, the ideal gift is just waiting to be placed in your new grads hands.
Graduate Gifts for Their New Job
1. Professional Work Bag
Help your grad get ready for their next job after graduation with a new bag. The exact type of bag that's most useful to them will vary based on their career, but here are a few of my favorites.
A messenger bag is probably one of the most popular professional bags out there. I love this simple canvas CoolBell bag. It's available in 11 different colors and two different sizes plus it's loaded with pockets and even hidden backpack carrying straps.
Of course, if you're a fan of the classic leather messenger bag look this one is my top pick.
Another nice option is a large purse capable of fitting a laptop. Currently, I'm using this 
bag that's big enough to fit an average sized laptop.
While the bag is big, it doesn't feel too big like some laptop purses. It comes in tons of color options so there's bound to be at least one color your grad will like.
If your grad would really like to keep rocking a backpack, the Swiss Gear one is a classic. I've seen these everywhere and for good reason. They are a quality, durable bag that will meet their needs.
If that's not what you're into, Belk has more great options like this one by Perry Ellis.
2. Kate Spade Purse
Help your grad step off into full-on adulthood with a brand new gorgeous purse. I'm a huge Kate Spade fan. I even gave in one day and bought a Kate Spade lunch box. #worthit
Whether your grad loves clutches, shoulder bags, or crossbody clutches your sure to find a purse they'll love. The only downside to shopping for Kate Spade purses online is the pictures can never do them justice. 
3. A Planner
Whoa, whoa, whoa. I know you just want to skip past this one because it may seem like a silly college graduate gift but this was easily one of the best things I purchased after I graduated college. Seriously, this was a life changer, I wish I had discovered on in college.
I've tried keeping a solid schedule on my phone. I've tested just about every "planner" app out there and nothing even comes close to using a physical planner.
Editor's Choice
The Passion Planner is my number one pick. It's constructed to help you identify the areas of your life you want to work on.
Then it helps you craft specific goals and then stay on top of your yearly, monthly, and weekly goals. It also helps separate your personal and work to-do lists and goals which I found incredibly helpful.
A couple of other popular options are the Panda Planner (that has a special focus on gratitude and living happy) and the Simple Elephant Planner. ( If you're still not sure you can read my review: The Passion Planner vs The Panda Planner)
4. Wardrobe Upgrade
The transition from college to a full-time job can be challenging for many reasons. One challenge I didn't even consider was my change in clothing. 
Not that I was a bad dresser in college but, my wardrobe definitely didn't meet the professional level it needed to. If your grad is in the same boat you can give them a helping hand with their wardrobe.
If you aren't feeling adventurous enough to pick out clothes on your own, gift cards are the way to go. Here are a few of my favorite places for gift cards:
5. Allbirds
Help your college graduate start off their career on the right foot literally with a brand new pair of Allbirds.
If you haven't heard of them, Allbirds are made from wool, tree fiber, sugarcane, and a few other materials. The company works with multiple organizations to make sure all of their materials are sustainably sourced.
But beyond just being good for the environment, these shoes are also incredibly comfortable. These shoes keep your feet cool in the summer and warm in the winter. The wool wicks any moisture away and perhaps best of all, they're machine washable. Pick up a pair for yourself or for your grad here.
Graduate Gifts to Keep Them Learning
6. Books
I'm a huge reader and love spending an afternoon with my head in a good book. I consider books shortcuts; a way to learn from someone else's life.
Books can teach you an immense amount of information and you can turn back to them again and again. Here's a few books I recommend for new college grads.
Adulting: How to Become a Grownup in 468 Easy(ish)Steps
This book written by Kelly Williams Brown is a humorous introduction into the post-college life of adulthood. Help your grad learn the ins-and-outs of making it on their own in today's society.
With easy to follow advice on relationships, home maintenance, shopping for the best deals, and more, this book is sure to help ease the transition from graduate to full-fledged adult. Pick up a copy of this book here.
Private Notes of a Headhunter: Proven Job Search and Interview Techniques for College Students and Recent Grads
In this useful book written by Kenneth A. Heinzel, he discusses a wide array of job search and interview techniques to help even the most reluctant job candidate succeed in landing their dream job.
Not only that, but he also covers ways to make your grad's resume and cover letter stand out from all the rest.
Don't let your grad miss out on these great tips from one of the pros. Click here to order this book on Amazon.
Here are three other books readers have recommended again and again:
7. Audible Membership
The book lover on your list is sure to love a hassle-free subscription to Audible. No matter the genre, Audible has nearly 200,000 titles to choose from, enabling your reader to listen to master storytellers recite their favorite tales and tribulations.
Whether your new grad enjoys the hustle and bustle of daily life, or a leisurely stroll, they can bring Audible with them to relive getting taken away to their favorite faraway place. Give the gift of Audible here.
8. Next Big Idea Club
The Next Big Idea Club is a book club that will help your grad as they launch their career.
Every three months they'll receive books and ideas curated by four popular authors. They carefully select books which are designed to make you think.
Whether your grad needs help
Figuring out what job to take next,
What career path they should pursue,
Or how to improve their relationships
These books will help in some way.
Every three months a new box is sent filled with ideas. And if they are pressed for time, there are even videos exclusively for subscribers that summarize some of the biggest ideas from each book.
Pick up a subscription for your grad today.
Practical College Grad Gifts
9. Instant Pot
My younger sister, who had just moved into her first apartment alone, received one of these for Christmas last year and she absolutely loves it. It's one of those small kitchen appliances that everybody needs.
It's the perfect college graduate gift if they're lacking in any kitchen appliances.
An Instant Pot can make rice, steam vegetables, be used as a crock pot, and even make yogurt. These things are so versatile it's amazing.
Of course, if you're going to get your grad one of these, I also recommend picking up this awesome cookbook, I use it all the time.
Instant Pot Duo Plus 9-in-1 Electric Pressure Cooker, Slow Cooker, Rice Cooker, Steamer, Sauté, Yogurt Maker, Warmer & Sterilizer, Includes App With Over 800 Recipes, Stainless Steel, 6 Quart
Buy Now
We earn a commission if you make a purchase, at no additional cost to you.
11/30/2023 05:26 pm GMT
10. Car Emergency Kit
One of the best college graduation gifts for offering peace of mind is a car emergency kit. The worry of a loved one becoming stranded can be eased with a variety of supplies for even the worst of situations.
The Auto Club Hero Car Emergency Kit contains 185 pieces offering the finest in roadside assistance. From jumper cables, blankets, fire starters, to tire-repair kits and much more, it offers safety for your loved one until help arrives.
No matter the season, help your loved on be prepared while out on the road. Click here to order this emergency kit. 
11. Toolbox
You may not think of a toolbox as a gift idea for a college graduate. But I can guarantee you they'll be grateful you gave them one.
Your grad is moving into a new place. They'll decorate, hang pictures, and try to make the place their own. But as they go through the process of setting up their new place they will inevitably realize, they have zero tools.
Up until now, they probably haven't had a need for them. But when you're assembling that Ikea furniture and they didn't include the right size hex wrench, your grad will be glad you gave them a tool set.
The one below is my top pick. It has all the basics covered so unless your grad is a big DIYer, they probably won't ever need anything else. If you want something simpler, this kit is bare bones but should do the job.
12. Pots & Pans
If your college graduate is moving out on their own, with or without roommates, there's a few things they'll probably need. Pots, pans, and basically everything else for the kitchen. 
Help them get started with a simple set like the one below. It's a durable, high quality set that should last them a while, no matter how many times they burn dinner. You could also pick up a kitchen utensil set like this one.
13. Amazon Echo
If there is a music lover on your list, nothing says congratulations like the Amazon Echo. This versatile device enables the user to play their music from Spotify, iHeart Radio, Amazon Music, and many others.
It also includes convenient voice recognition and will read you the latest news, sports, weather, or your favorite audiobook. The Echo is also compatible with many smart home devices enabling even more features.
You can purchase the Echo Dot, the original Echo, Echo Plus, Echo Spot, Echo Show, and Echo Look. Wow, Amazon has gone a little crazy with those. Not sure which one is right for your grad? The original Echo is a great option.
It sounds good when playing music and it's still small and compact. We use ours all the time.
Fun College Graduation Gifts
14. What Do You Meme
Help your grad make friends wherever they go with this awesome game. In What Do You Meme you pair up with a teammate to create the funniest meme by pairing caption cards with photos. A rotating judge picks the winners.
If you have a quick-witted grad this is the perfect gift.
15. Pura Vida Bracelets
In 2010 two fresh college graduates flew down to Costa Rica with their friends. While there they met two bracelet artisans who were living in poverty.
These two friends Griffin and Paul decided to buy 400 bracelets to help out this small family and see if they could sell them back home. Well, 8 years later Pura Vida Bracelets has grown wildly popular.
They help hundreds of artisans around the world earn a stable, living wage while also spreading the pura vida lifestyle. Your grad is sure to love these vibrant bracelets.
16. Cards Against Humanity
This fun gift is described as "A Party Game for Horrible People." It's very easy to play and consists of 550 cards (460 white and 90 black). A question is asked with a black card and answered with a funny white card.
The hilarious questions and answers will be sure to keep the party going with never-ending fun. A great way to enjoy the evening, lift spirits and forget about everyday problems. This game proves that laughter really is the best medicine. Ranked in the top 5 in Amazon's Toys and Games, give a box full of laughter to your favorite grad. Snag this game for your grad here.
Cards Against Humanity
A party game for horrible people.
Comes with 500 white cards and 100 black cards for eternal replayability.
Buy Now
We earn a commission if you make a purchase, at no additional cost to you.
11/30/2023 10:47 am GMT
17. Think Geek Gift
If your college graduate is a fan of Star Wars, Marvel, Harry Potter, video games, Game of Thrones, etc. then this is their store. Seriously, Think Geek has everything they could ever want.
They've got awesome T-shirts, epic toys & games, and more home decor then you could even image. Your graduate is bound to love anything you pick up for them from this store, but if you aren't totally sure, just visit their gift section. And if you still can't figure it out, just pick up a gift card.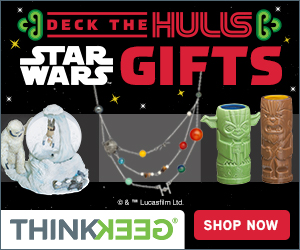 As you sift through all these college graduation gift ideas don't forget about the actual ceremony. Not sure what to wear? Put together the perfect graduation day outfit for the whole family with this handy, what to wear to graduation guide.
18. World Travel Tracker Map
If your graduate is a geography buff or enjoys traveling about, a tracker map may be just what they're hoping for. It will be easy to keep track of their travels with an easy scratch-off feature, bright colors, flags, and outlines.
Help your graduate create memorable trips with this easy and fun-to-use map that stores easily for safekeeping. Great gift idea for your domestic or international traveler. Click here to check out his map on Amazon.
19. Travel Fund Piggy Bank
This bank is a great gift idea for the traveler in your life. Made of wood, it's durable enough to survive through years of travel planning. It can be on display or is small enough (5″x5″) to be stored in a drawer and can even be brought along in a suitcase. It's a great reminder to continue saving for all your enjoyable travel experiences.
If you aren't sure what to get for someone always on the go – give them the gift of motivation to keep their travel plans alive. Order this piggy bank here.
20. Personalized Gift
Sometimes you just need to get a little sentimental. Graduating college and taking that big step into whatever comes next in adult life is huge.
Things Remembered has many great gift ideas including watches, jewelry, bags, cuff links, photo frames, and diploma holders (we have these on our wall). If you want something personalized to commemorate this great achievement, Things Remembered is a great place to shop. 
Check out our article, Personalized Graduation Gifts for more ideas.
Best Gift Cards for College Grads
Gift cards were definitely one of my favorite gifts to receive when I graduated. Don't get me wrong, I definitely appreciate when someone puts a lot of thought and time into picking out just the right gift. 
But I was moving a long way immediately after graduation. So every item I received was another item I needed to pack and move. 
And gifts cards, well, they take up zero space. So if you want to give a gift card for graduation, here's what I recommend.
Go find a nice card, and fill it with meaningful advice for your grad. Share your tips and tricks for surviving in the real word. Weather that's career advice, your infamous cookie recipe, or tips on decorating their new apartment. Share something personal and helpful. 
A few friends and family members did this for me and I still have the cards.
Then, slip in a nice gift card, like this Visa one, and your gift is guaranteed to be a hit.
21. Amazon Gift Card
One of the best college graduation gifts is giving the recipient the freedom to choose what they want or need. These Amazon gift cards can be delivered by email or text message, enabling the convenience of one-stop online shopping to satisfy even the busiest new graduates.
Whether it's books, home furnishings, clothing, or jewelry, your loved one will be sure to find whatever their heart's desire without leaving the comforts of home. Order a graduation themed gift card here.
22. Acorns Gift Card
Want to help your college grad start investing? An acorns gift card is the perfect gift. Acorns is an investment platform that lets users invest their spare change. Each time you purchase something they'll round up and invest that amount in your account. Buy a latte for $3.78? Acorns will add $0.22 to your account. You can also set up recurring investments each week or month.
You can choose from 5 different investment strategies based on how risk averse you are, which is what I love. It makes investing incredibly easy. You can purchase a giftcard here. Interested in signing up for yourself? Get $5 when you start investing this month.
Need a few more suggestions? Check out these great books college grads will love or these gift ideas for the world traveler in your life. Or take a look at these graduation gifts for girlfriends.