**This post contains affiliate links and I will be compensated if you make a purchase after clicking on my links.
Most college dorms are small and cramped with barely any space to store your stuff. One of the most popular solutions is dorm bed risers.
By lifting your bed a few inches you'll gain much needed storage space for those heavy winter coats, old textbooks you think you'll need again, and any other essentials you need on hand.
What to look for in a Bed Riser
Bed risers come in different sizes and have varying level of durability. The durability of bed risers relates to the amount of weight they can withstand without breaking apart or cracking.
Obviously you don't want to wake up in the middle of the night as one end of your bed drop 5 inches, crushing everything under your bed.
To help you pick out the best dorm bed riser we combed through hundreds of reviews and picked the top 4 bed risers that will work well in any dorm.
Best Adjustable Bed Riser: Home-it Adjustable Bed Risers
Multiple Sized Bed Risers:
Home-it adjustable bed risers set include 8 pieces that offer varying height adjustability for your convenience.
These pieces can raise your bed's height to 3 to 5 inches. One set of four risers offers a 5-inch rise and the other set gives a 3-inch height and together they provide your bed with 8 inches of elevation.
Durable Manufacturing Material:
This particular brand uses heavy-duty plastic like polypropylene to make their risers so that they can endure weights of up to 1,300 pounds without cracking.
Suitable for All Kinds of Floorings:
These risers are designed in such a way that they can hold a bed's footing without letting them slip at all. Furthermore, it can be used against any type of flooring without damaging it.
Serves Multiple Purposes: These risers can not only raise your bed's height but they can also elevate the height of any other furniture in your dorm. You can raise you desk's height or your couch's height to create additional storage space for yourself.
Satisfaction Guaranteed: You can buy this product without any reservations as these come with a satisfaction guarantee. If you are not happy with this product, you can ask the seller for a refund.
Come in three colors; black, brown, and white
Only comes in a 4 pack. Many larger beds require 6 so you'll have to buy two packs
Some users have had these fail under the 1,300 lb rating.
Sale
Features:
Heavy-duty Aluminium Tower:
These particular risers are made from aircraft aluminium and give your bed a 5.5-inch elevation.
By using aircraft aluminium for these risers, manufacturers have ensured your safety and improved the product's sturdiness.
Exceptional Weight Endurance:
Because of the use of aircraft aluminium in its manufacturing, these can withstand 9,000 pounds of weight per leg and 36,000 pounds of weight as a whole set.
Safe for Wood Flooring:
One might think that since these risers are made from aluminium, they might scratch your wood flooring, but that is not the case. These risers are perfectly safe to be used against all types of flooring.
​The use of aluminium to manufacture this product is unique and is never seen before. The manufacturer of this design has filed a trademark right for it, so it's unique to iPrimio.
Can handle more weight then you'll probably ever need
Comes in multiple sizes from 2" to 5.5"
Not all of the parts are aluminum. Some customers have reported the plastic components break.
iPrimio Aluminum Bed Riser - 5 Inch Lift. Supports Over 9,000 pounds Per Leg, or 36,000 pounds. Safest and Sturdiest Couch, Bed, Desk Lift. Won't Scratch Floors. (4 Pack)
HEAVY ALUMINUM DUTY TOWER: PATENT PENDING DESIGN - It Won't Crack Like Other Lifters - Our STRONGEST and SAFEST Lifter (#1 Complaint Eliminated by our Design). Aluminum Will NOT BEND or BREAK. Great for Beds, Couches, Armchairs, Desks, Sofas, and more. Lifts 5.5 inches for Stationary Items. `
SAFE ON WOOD FLOORS: We Molded an Exclusive Rubber Bottom Mat (removable) to PROTECT your WOOD FLOORS. Also, prevents your Bed and Furniture from Sliding Across the Floor and Rolling. Easily Remove Rubber Bottom when Using Over Carpet.
Features:
Sturdy & Durable Design: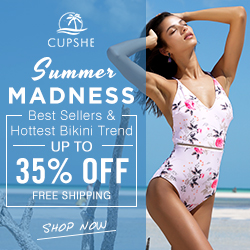 These risers are made from ABS Plastic that is exceptionally durable and strong.
It has a cushioned bottom that is a necessary addition to avoid scratches on hardwood floors.
Impressive Weight Endurance:
It won't crack or break while supporting weights as high as 6,700 pounds. This is because of its unique design and durable manufacturing material.
Elevation and Height:
These risers provide your dorm beds with an elevation of 3 inches. This height gives you an ideal storage space.
Features:
New & Improved Design:
These risers have padded foam both at the top and at the bottom for increased efficiency and convenience. The padded design makes sure that these risers don't slip on slippery flooring.
You'll want to make sure your bed is securely placed inside the riser.
Durability & Sturdiness:
These risers are made from ABS plastic that has a unique sturdy character to it. Moreover, these risers won't break due to falling or any other similar incidents.
Advanced Weight Endurance:
Due to the type of material used to make this product, it is no surprise that these risers can support weight of up to 10,000 pounds.
Conclusion:
It is a no brainer that buying bed risers is one of the easiest ways to create additional space to stow away your necessary or unnecessary items.
Home-it adjustable bed risers provide the maximum range of elevation whereas bed risers from iPrimio guarantee durability and steady floor grip.
iPrimio is a known brand that has several products that can assist you in improving the surrounding of your living space.
Last update on 2021-06-17 / Affiliate links / Images from Amazon Product Advertising API