**This post contains affiliate links and I will be compensated if you make a purchase after clicking on my links.
It's summertime and with it comes a plethora of delicious fruits! One of my all time favorites is pineapple. Which you already know if you read my post on 9 delicious pineapple recipes.
I'm also a big fan of DIY skincare and cleaning products. It's a great way to save money and create products that work best for you. I particularly love DIY cleaning products because they help remove potentially harmful chemicals from your home.
---

The Candy Lei is a participant in the Amazon Services LLC Associates Program, an affiliate advertising program designed to provide a means for sites to earn advertising fees by advertising and linking to amazon.com.

---
While looking for a fun pineapple project for the weekend I stumbled upon some pineapple sugar scrub recipes that looked like a blast to make.
Here's the ingredients you'll need:
1/4-1/2 pineapple (1/2 cup pureed pineapple)
1/2 cup coconut oil
1 1/2 cup cane sugar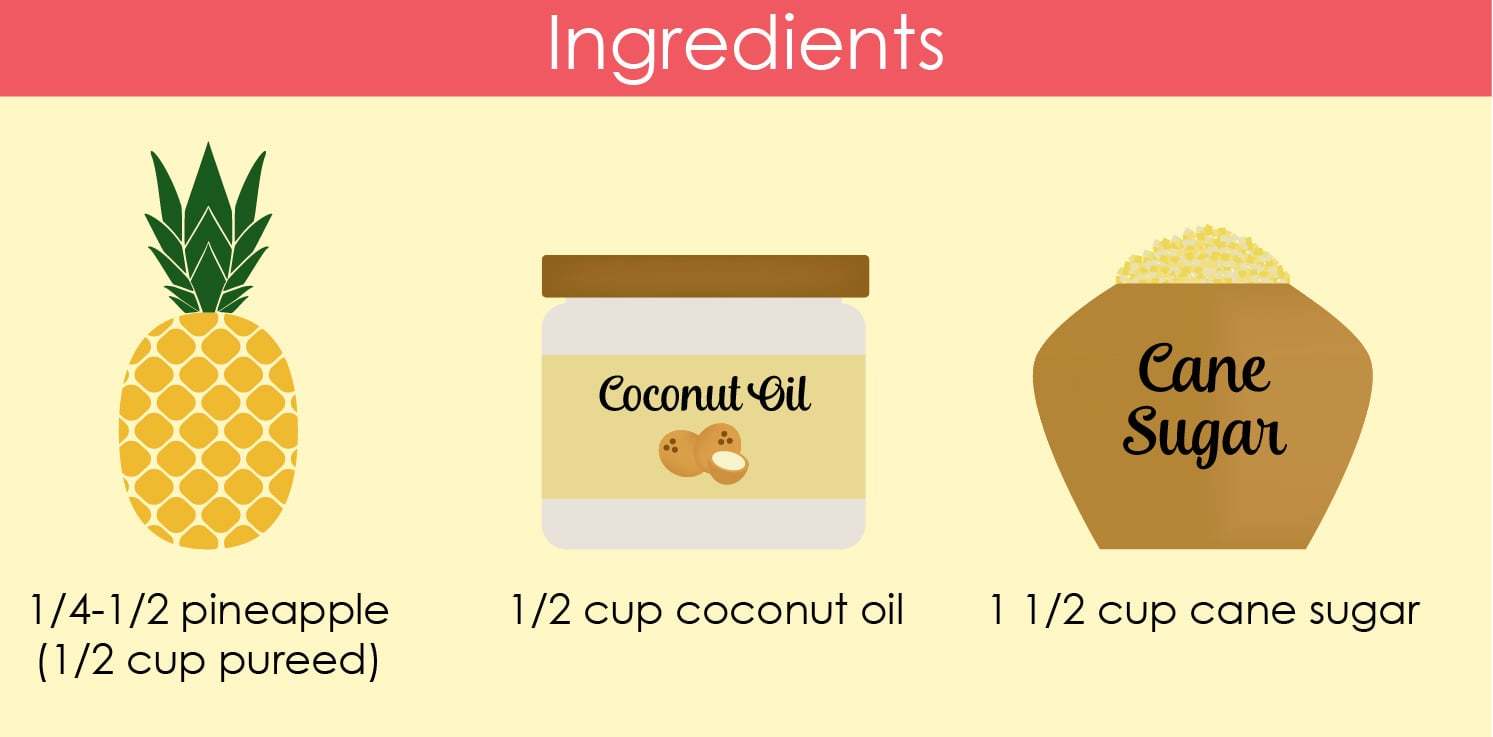 Here's how to make the scrub.
Step 1: Puree pineapple in blender for 30-60 seconds.
Step 2: Blend in coconut oil. You may want to melt the coconut oil slightly to help it mix in easier.
Step 3: Pour pineapple-coconut mixture into a bowl and stir in cane sugar. If you'd like your scrub to be thicker you can add more cane sugar.
Step 4: Add your scrub to a resealable jar and store in the refrigerator so it lasts longer.
There you have it, a nice simple pineapple scrub to keep your skin looking great all summer long. If you'd like to save the recipe just pin the image below.