**This post contains affiliate links and I will be compensated if you make a purchase after clicking on my links.
In this ongoing series we interview photographers who enjoy taking senior portraits. You'll learn a little bit about them including, their photography style, if they are a good fit for your senior pictures, and a few of their top tips for a successful senior picture photo shoot. This interview is with Alex Wright who, as you'll learn below, was mentored by the photographer who took her own senior pictures.
Alex Wright Photography
Website: http://www.alexwrightphotography.com/
What city do you typically work in, and are you willing to travel?
After May 2019, I will be living in Salt Lake City, Utah and shooting in all surrounding areas. I absolutely love to travel and will happily fly or drive anywhere to work with new people.
How did you get into photography?
I worked on the yearbook staff during high school and discovered that I loved catching candid images of people in the hallways and cafeteria being themselves. The lady that took my senior pictures became my mentor and helped me learn the technical side of photography and how to develop my own personal style.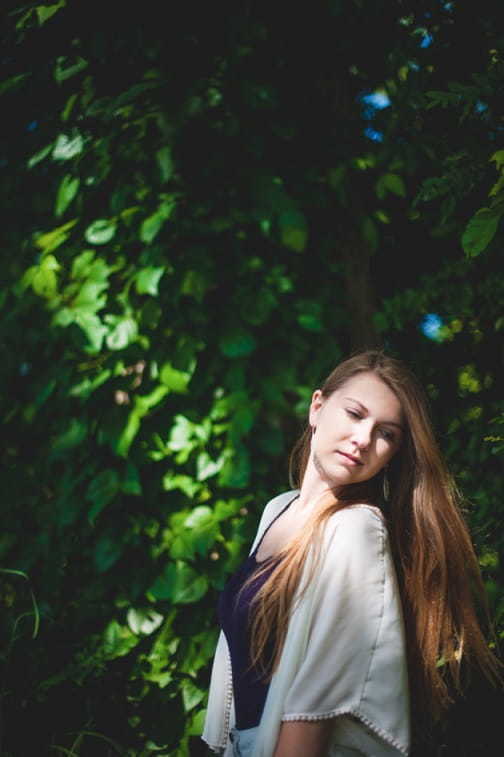 How would you describe your photography style?
I describe myself as a documentary photographer. I like to pose people as little as possible and catch them in the in-between moments when they're laughing/thinking. I love to play with light and shadows around us and make images into a work of art.
What is your favorite thing about taking senior pictures?
My favorite part of a senior session always happens about 30 minutes into the shoot. The senior usually shows up a little bit nervous and feeling awkward. The phrase I hear often is, "I don't know how to pose, so tell me exactly what to do."
Once we start shooting and chatting, inevitably the senior starts to loosen up and have some fun. I love seeing their confidence boost as they realize how comfortable they can be in front of my camera. It's also so fun to talk with them about their future plans and dreams.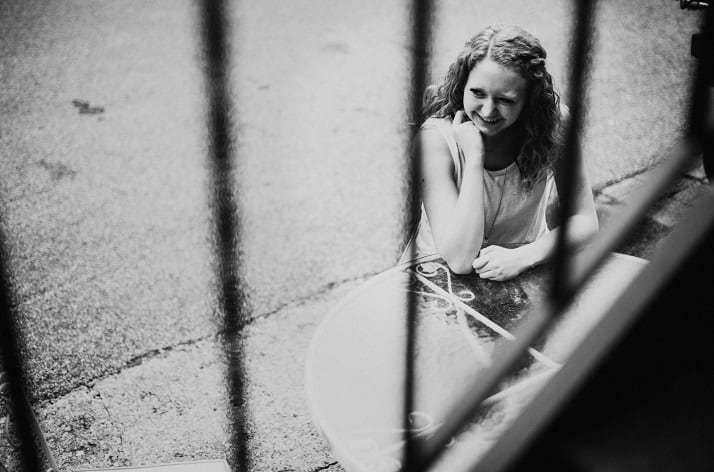 How long have you been taking senior portraits?
I started taking senior pictures for friends when I was a senior myself back in 2010, but my official business "Alex Wright Photography, LLC" wasn't created until 2015.
What tips do you have for seniors and their parents for having a successful photo shoot?
Parents (usually moms) love the idea of coming along on the shoot, but I really recommend letting the senior come on their own or dropping them off! I notice a definite drop in confidence when a parent is around. Even if you're the coolest parent on the block, it helps when a senior feels they can speak freely and not have a mom fixing their hair or collar every time we change spots.
We have time for 3-4 outfit changes during my senior sessions. I really love it when a senior expresses different sides of themselves to create a wide variety of images. For instance- one dressy, one more casual, one sports uniform/dance costume. It can be fun to plan a location that expresses your personality as well (library, favorite park, dance studio).
Don't stress! I promise to make the seniors feel at ease and to not make them do awkward poses that don't fit their style. I'm a wizard with Photoshop, so if you have a zit the day of the shoot or a hair that won't stay in place, I can fix it up later!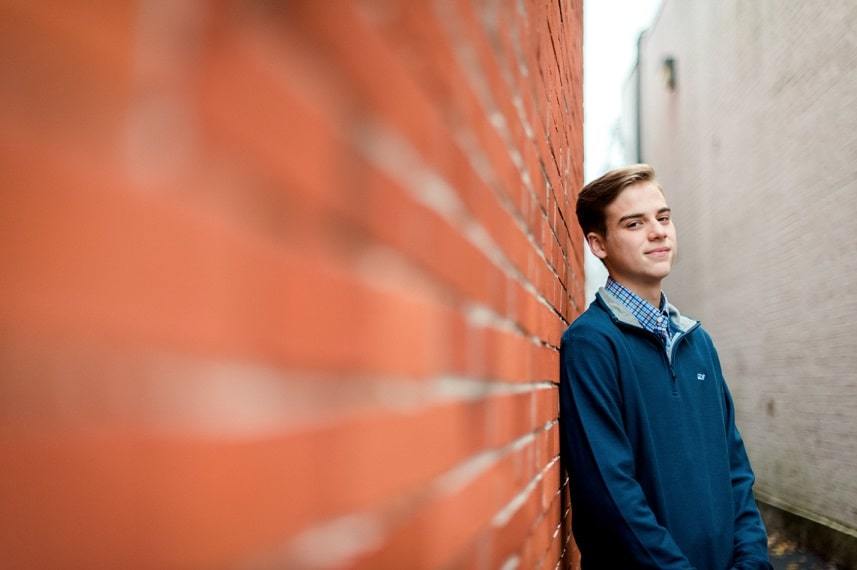 Are you able to take a standard, studio-lit photo to submit to a yearbook?
Yes! I have studio lighting equipment and a black backdrop available.

Are you okay with seniors bringing props to shoots (balloons, sunglasses, favorite books, sports equipment, etc.) or do you prefer to keep it simple?
Yes, I love when seniors express themselves and show off what they love! I always tell seniors to give me a heads up beforehand so I can get ideas for posing with these items.