Valentine's Day Care Package Ideas for Your Far Away Love
**This post contains affiliate links and I will be compensated if you make a purchase after clicking on my links.
Build the perfect Valentine's Day care package for your far away love with ideas below.
Being separated from your loved one can be incredibly challenging. As the days, weeks, and months pass by the longing for them only seems to grow deeper.
While communicating on a regular basis can absolutely help stay close, sending them a fun care package often, can also help you express your affection for them.
There are so many fun things you can stuff in care packages but the most important thing is to fill it with items you know they'll love. And occasionally a few items they absolutely need.
Care Package Sticker Kits
As I was searching the web for valentines day care package ideas I came across the Etsy shop Paper Paisley. This shop is filled with sticker packs you can use to decorate the flaps of your box before sending it out. I'll definitely be picking one up for my brother who's on a mission. There are sticker packs for basically every holiday, including Valentine's Day. So if your looking for an easy and cute way to decorate your box definitely check out her shop.
Inspirational Care Packages for Valentine's Day
Whether you're sending your care package to your significant other in the military, at a distant job or even at another college, you're bound to find some great ideas for filling and decorating your own care package from this list.
Source: Pinterest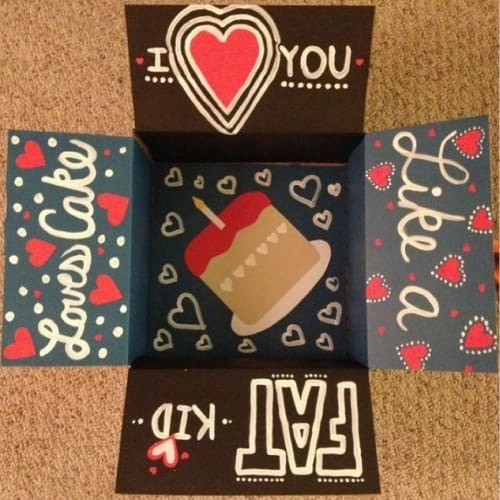 Source: Pinterest
So I just really love this care package. My SO would totally die if I sent this to him.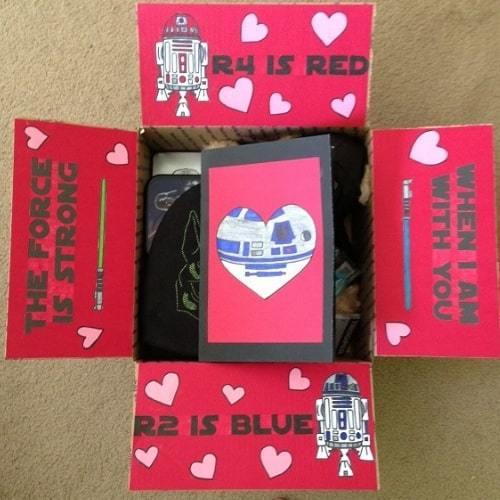 Source: Pinterest
I totally love the star wars theme going on with this care package. There are so many awesome Star Wars care packages out there but this is a good, simple one.
Source: Pinterest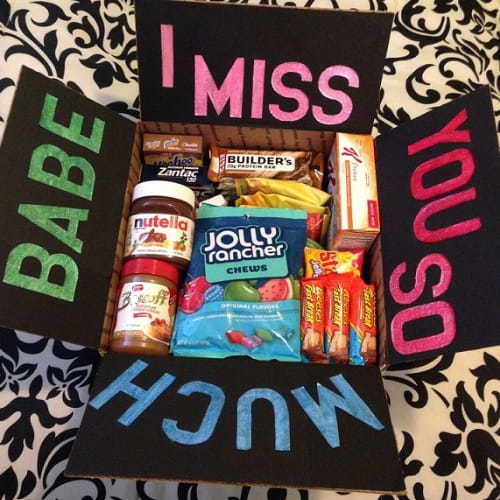 Source: Pinterest
Source: Pinterest
If your far away love is separated because of the military this is a really cute care package.
Source: Pinterest
Source: Pinterest
If you're looking for a simple Valentines Day care package this design is perfect.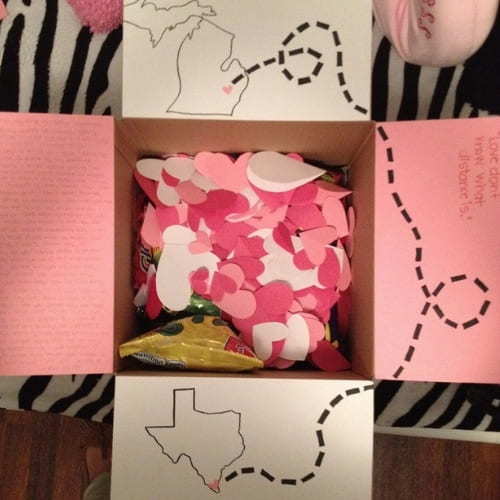 Source: Pinterest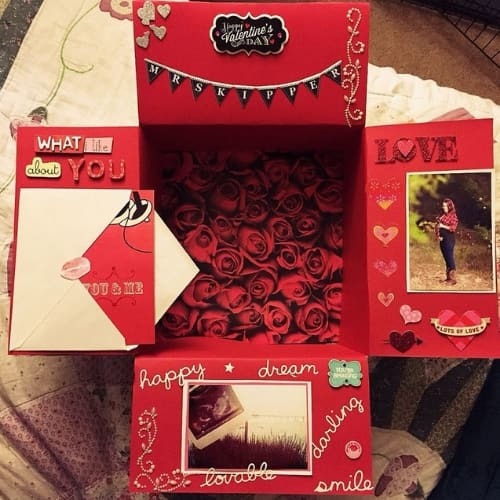 Source: Pinterest
I love all of the cute pictures and text decorating the flaps of this care package.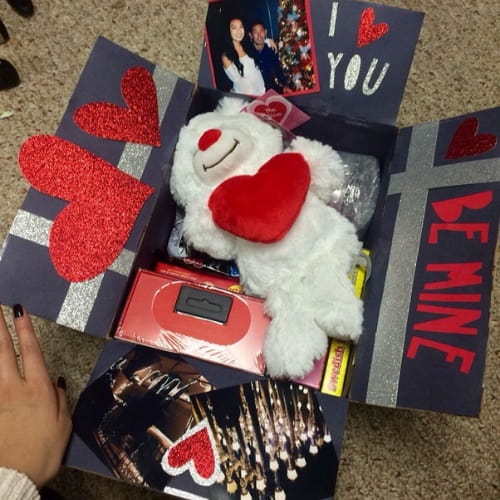 Source: Pinterest
Source: Pinterest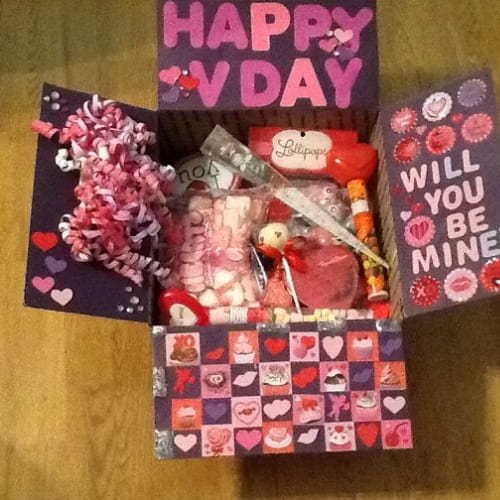 Source: Pinterest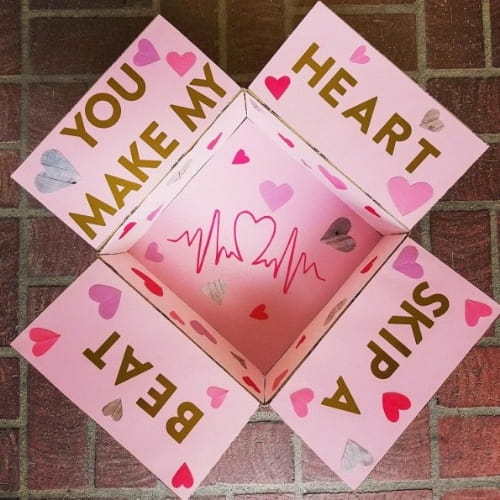 Source: Pinterest