**This post contains affiliate links and I will be compensated if you make a purchase after clicking on my links.
In this post I'll share my favorite practical high school graduation gifts they'll actually use in college.
Your high school grad started off (and likely ended) their senior year behind a screen, socially distanced and deprived of the excitement of being the top dogs on campus. And with graduation behind them, many are being pushed right into college this fall back at the bottom of the totem pole.
If you're feeling like you want your grad to start their college career with confidence, you are not alone! You could take the customized pen set route, but what your high school grad needs more than anything at this transitional phase of life is practicality.
The stresses of adulthood are inevitable, but getting your high school grad the proper jump start at university could carry them through the tough beginning phases of school. Here are 15 practical high school graduation gifts your college bound kids will appreciate.

Let's call this first group of gift ideas the Small But Mighties collection. They are gifts that, though close to pocket-sized, offer a considerably large amount of help to the everyday needs of a student.
Small But Mighty Practical High School Graduation Gifts
---
Bedside Alarm Clock & Charger
This is the clock of all clocks. Your student can rest easy knowing they will be up on time for their morning classes and with their phones and smart watches fully charged for the day.
QI wireless charging is available as well as an extra USB port for that extra device to charge. It also functions as a Bluetooth speaker, something every student appreciates when they are looking to have music playing in the background.
To top it off, this clock comes in 4 sleek colors, and its compact size makes it ideal for even the smallest dorm rooms.
---
Sony Wireless Noise Cancelling Headphones
As if the name alone wasn't enough, these headphones are as sleek and in demand as they come. Your student will find themselves in need of quiet time even in the noisiest of places.
Maybe they're on the bus heading from campus, cramming in the last bit of study material before their work shift begins. Or perhaps they have a roommate that is always arguing with their partner on the phone when your student is trying to prep for a midterm.
Your kid will thank you for the much needed quiet these first couple semesters.
Check out more gift ideas with the best high school graduation gifts for girls.
---
Wifi Range Extender
There is nothing more devastating than spending hours, days even, on an assigned project, only to have major internet malfunctions prevent you from submitting it, or worse- not saving it.
Having a WIFI extender is both practical in a dorm with 5 other people's devices using the same internet or in the library with 50 other students working off the same internet source.
It's portable and incredibly helpful in making sure your student does not ever have to wonder if their assignment really was submitted on time.
---
Device Charging Station
This is the solution to the ongoing battle of Devices-to-Be-Charged vs. Outlets-Available. This can be especially difficult in a dorm or apartment where everyone needs to keep their devices charged.
With this one simple outlet, all of your handheld devices can be charged simultaneously: phone, tablet, kindle, smart watch, you name it.
There will no longer be the fight over whose phone should be charged next, and your student's roommates will envy the convenience of it!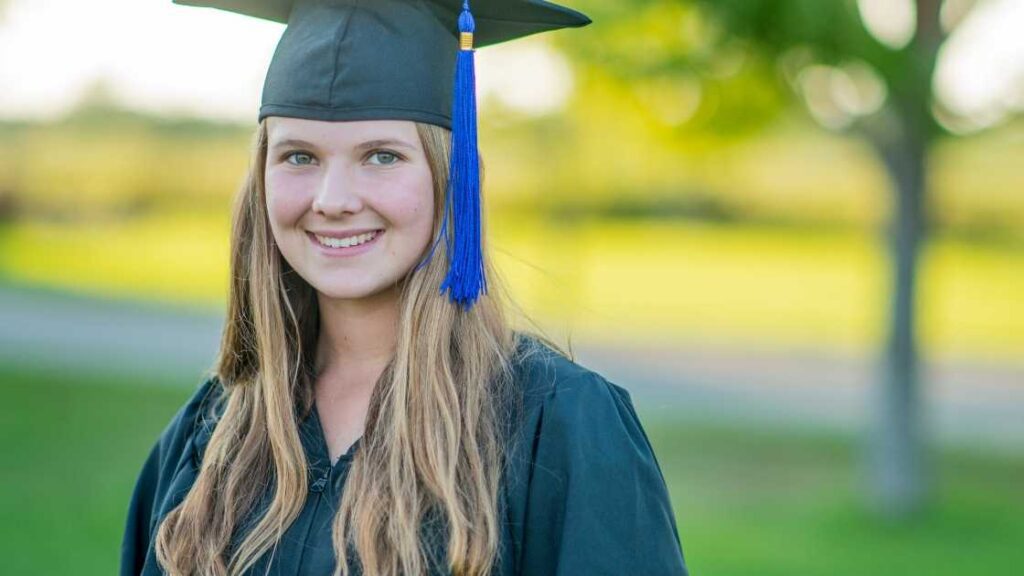 ---
Craftsman Tool Kit
Most of us have been there. We've spent days thinking about that one thing in the house that needs fixing, and finally the time has come to do something about it.
We pull it out, ready to solve the issue, only to find that there are 3 or 4 screws that need to be removed before we can proceed, and nowhere in the house is there a screwdriver.
Or perhaps, we want to try fitting a piece of art on the wall, but we have no idea the length of the wall or the art, and there is no measuring tape to be found.
Part of joining adulthood is figuring out how to fix and measure things, whether it be decorating a dorm room for the first time or replacing the batteries to a remote or an alarm.
Having this easy-to-store ready-made tool set will ensure the essentials your student will need for any of these little projects, not to mention how impressed their friends will be at how prepared they are!
---
Shower Sandals
Yes. We said it.
No matter where your student decides to live at school, they will likely be sharing a shower with many other people, both at the school gym and on the dorm floor they share with 8 other rooms, 4 people each.
It may seem silly, but your student will thank you when they walk out of the shower rooms with truly clean feet and zero concern for whatever bacteria lives on the tiles of those shower floors.
Laptop Staples
On to our next collection of suggestions. These are our Laptop Staples. To be able to keep up with the hustle of school, a laptop is pretty much a given. But which laptop is the right fit? What else could possibly go with having one?
---
2021 HP 14″ Laptop
There are hundreds of laptops to choose from, and each has its purpose, but for a student entering the college scene, we recommend this one.
It runs key programs a college student will need, like Office 365 programs, and it offers a large, clear screen for any lectures or documentaries they may need to watch.
The built-in webcam makes any video calls easy to hold, and it's a compact enough size to fit into a backpack and take from class to class. In terms of practicality, this laptop is a must for your high school grad's college-starting needs, and it will help keep your student on track with their education goals.
---
Laptop Lap Desk
Trust us when we say your grad will thank you for this one.
Considering the hours and hours they will spend writing papers and reading material, combined with lack of space many dorms have for comfortable office chairs, this lap desk will offer a much-needed break from the cold, hard chairs most students have to use when writing.
This lap desk allows your student to take their work to the couch, to their bed, to the park, or wherever they want to relocate to keep the writing juices flowing! It especially comes in handy for students who don't have the luxury of an actual desk space.
Give them the gift of portability so they can work where they please.
You can also see a few other recommended laptop lap desks in my article on appropriate high school graduation gifts from grandparents.
---
Kroser Laptop Backpack
Laptop and school meet together to create this ideal piece: the laptop backpack.
It has all the space and pockets for daily class needs (notebooks, pens, textbooks, water bottle holder, etc.) but with the security and support your student's technology needs (RFID protected, cushioned and secure pocket for laptop and cords).
It holds everything they might need when they step out the door for classes for the day, not to mention its water-repellent material to keep their electronics dry.
And should your student decide to make a quick weekend trip home, they would have no problem packing an extra change of clothes, too!
Key Culinary Keeps
We created a collection of Key Culinary Keeps that will be helpful to both the excited-to-cook student and the stove-inept student.
While we aren't out to create more Julia Childs or Gordon Ramsays in this world, we are encouraging you to give practical high school graduation gifts! These are simple staples that can ensure the nutritional success of your student when they find they must fend for themselves.
Take a look at our post on the best graduation gifts for girlfriends.
---
J.A. Henckels International Kitchen Knife Set
J.A. Henckels has stayed at the top of the kitchen knife game for years, and for good reason.
Their blades are built to last and are comfortable to handle. This set has the key blades your student will need to tackle cooking for themselves.
Keep them sharp and they should last long after your student graduates, where hopefully they will be inviting you over for dinner!
---
Cutting Boards
If you know your student is going to be cooking their own meals, cutting boards are a must.
Cutting boards are a platform for developing their knife-handling, their produce-chopping, and their meat-prepping talents!
It's the build-up to all the flavors blending together on the stove, leading to the finale of tasting a new and successful creation! Your student's friends will praise their name around the dinner table.
---
Stanley Travel Mug
This is 20 tall ounces of pure necessity. Most days in college are nonstop, and your student will need something to keep them going when their energy is running low.
Having a fresh cup of coffee just as hot as when it was first brewed could be the pick-me-up they are looking for before jumping into another lecture or group project.
As simple as a thermos mug may seem, your grad will come to use it every day as they juggle their busy schedule.
---
Instapot Dual Cooker
Instapot took their all-in-one creation and elevated it even higher. This cooker includes an air fryer feature, thus making it the ultimate kitchen appliance for anyone, especially your student.
This Instapot can slow cook, steam, fry, and so much more, and it is large enough for your grad to make a whole meal for their friends or meal prep at the start of the week to save time in the day-to-day.
We cannot recommend this kitchen must-have enough.
Classic & Practical High School Graduation Gifts
Practical meets crucial as these last two items are essentials for any student moving out and on to the college world, thus called our Classics collection.
---
Sketchers Go Walk Shoes
The amount of walking a college student does in a week can add up to several miles.
Since taking a car to college is not an option for most students, having a pair of reliable and comfortable everyday shoes is crucial.
Sketchers has created shoes that are a comfortable fit with a classic look, making them equal parts durable and stylish. Help your grad put their best foot forward in these staple everyday shoes.
---
Samsonite Luggage
Send your grad off to college with a clean, sturdy piece of luggage to hold all the clothes and things they can fit, and watch as they walk away through the airport or up the steps to their new dormitory with their new luggage rolling next to them.
It's a memorable moment for you and for them, and that 29-in. piece of luggage will serve all their housing moves well for the next few years.
It'll be with them when they take on a six-month exchange program in another country, and then when they graduate college and move on to their first real job. Having a great piece of luggage can even last them decades!
Need more gift ideas? Take a look at the best high school graduation gifts from uncles and our list of the best high school graduation gifts.
Emily