**This post contains affiliate links and I will be compensated if you make a purchase after clicking on my links.
Finding gifts for pilots can be a challenging task. I should know, my wife is a pilot. And I'm never quite sure what to get her.
The question I always face is, do I get her something she could use for her plane or something that celebrates her love for all things aviation?
So today I thought I'd share with a you a few unique gift ideas for the pilot in your life whether they are training to become an airline pilot or have been flying for decades
Some of these you can pick up here on my site and others can be found elsewhere.
If you have another great gift idea feel free to suggest it in the comment section at the end of the article.
Home Decor Gifts for Pilots
1. WWII Airplane Spotter Poster
If your pilot is in love with vintage planes these airplane spotter posters would be a perfect gift. 
During WWII Allied governments gave out cards to their citizens with pictures of all the airplanes used by them and the Axis forces.
People were encouraged to study these cards so when an airplane flew overhead they could look up and tell if it was friend or foe. If it was a foe this gave them time to get to air raid shelters safely. 
Though the cards aren't made anymore these posters pay homage to their history. Coming in a variety of sizes, these posters would look great in your pilot's man cave or hanger.
2. Pilot-Copilot Pillow Set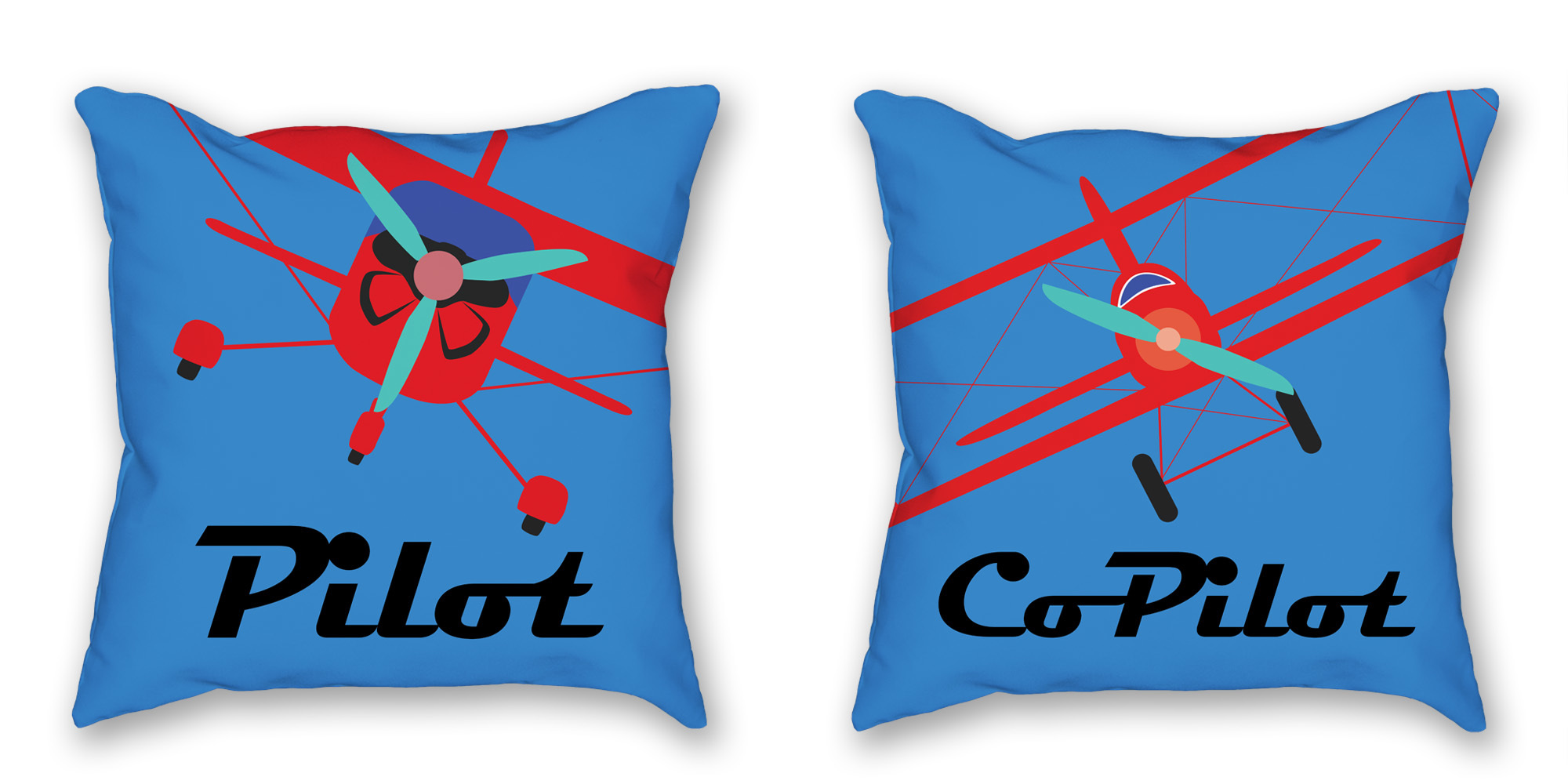 My wife and I love these pillows and have a set sitting on our bed. They are super cute and I love the bold bright colors.
The airplane on the Pilot pillow is modeled after the Cessna 172, which is perhaps the most well known plane in the world. It's the plane most pilots learn to fly on.
The airplane on the CoPilot pillow is modeled after the Wright Flyer I which was the first airplane the Wright brothers flew.
3. Airport Code Pillow or Print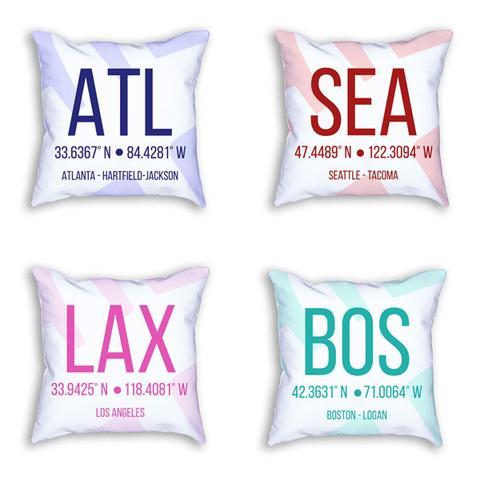 If you ever sit down in a room of pilots you are likely to hear more acronyms then you ever thought possible.
Pilots seem to communicate via acronym. What you may not realize is that many of these acronyms are just the names of the various airports they are flying in and out of. 
These bright airport code pillows make a great gift for the frequent flyer in your family.
4. Phonetic Alphabet Print/Pillow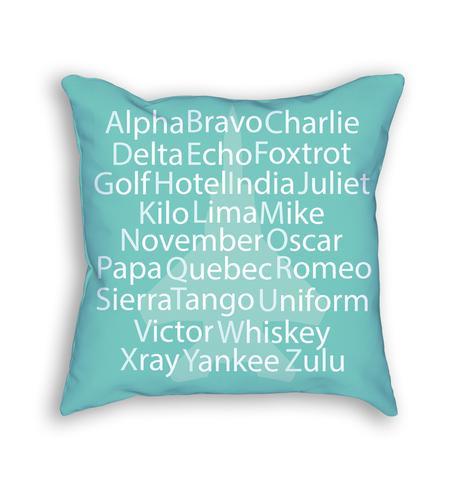 Every pilot in the world is well acquainted with the phonetic alphabet. It's used to help pilots better communicate on the radios as they talk with the tower and with other pilots.
While it might seem like it's a lot to pick up with one of these pillows your sure to learn it a little faster.
If you have a little future pilot in your home this could be the perfect gift to help them learn the phonetic alphabet.
With both a pillow and a print version in a variety of colors you're bound to find something you like. 
Mugs for Pilots
5. Jet Fuel Mug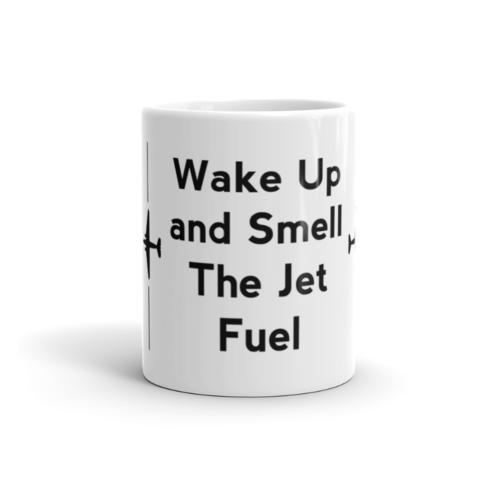 "Wake up and smell the jet fuel." If your looking for a fun mug to give your pilot this just might be it. 
While we don't recommend anyone go around smelling jet fuel, spend time at any airport and your bound to get a whiff of it eventually.
It's strong stuff.
Just like the coffee your pilot is bound to pour into this mug every morning before he heads off to the airport.
6. Banner Carrier Mug
The aviator in your life will absolutely love this mug. Though not visible in the image, the banner can be personalized to say whatever you'd like.
 Order your mug here.
Books for Pilots
7. Flight: The Complete History
This is easily one of my favorite aviation books. It's been sitting on my book case for years. I received the book as a kid and have spent many hours flipping through it's pages reading about every iconic airplane ever made. 
This is an excellent gift for anyone in your family who loves aviation and in my opinion a must have for every aviation enthusiast.
I agree with one of the reviewers on Amazon who stated, "If you buy just on big airplane book, buy this one."
With over a 1,000 pictures and a plethora of text on each plane it is easy to get lost reading through the amazing history and stories of each plane. I highly recommend this book. 
8. Devotion: An Epic Story of Heroism, Friendship, and Sacrifice
I'm only going to include one other book on this list and that is Devotion. This is an incredible book about two U.S. Navy pilots, Lieutenant Tom Hudner and Ensign Jesse Brown.
This book details one of the most incredible stories of the Korean war. Once you pick it up, you won't be able to put it down. 
And if you buy this for someone else, plan on borrowing it so you can read it too.
Flight Bag Gifts
9. Flight Bag
If you have a new pilot in the family they'll definitely need a solid flight bag. Shoot, even if they've been flying for years they could probably use an upgrade. Here's three of our top picks:
Flight Outfitters Lift Travel Bag
Made by Flight Outfitters, this flight bag is my wife's favorite. It's compact, but fits everything she needs for her day to day flights as an instructor.
If you're looking for a simple bag for the occasional flyer this is definitely my top pick.
Flight Outfitters Lift Flight Bag
Water bottle/back-up radio pocket, Fuel tester pocket, 2 external chart pockets
Fleece-lined electronic accessory pockets (ADS-B / GPS / Iridium), 4 internal mesh organizers for cables and charging cords
Buy on Amazon
We earn a commission if you make a purchase, at no additional cost to you.
12/08/2023 11:46 pm GMT
Flight Bag PLC Pro
The MYGOFLIGHT bag is a good mid sized bag. It's designed to carry a laptop and all your other flight essentials for a simple day trip.
This bag can be worn as a backpack or shoulder bag. The best part, this bag comes with a three year warranty so if anything breaks they'll help you out.
The Bush Pilot Bag
Another great bag by Flight Outfitters, this is a large flight bag perfect for short overnight trips or just packing around a bit more stuff while you're flying.
This bag will work great for new student pilots who want to carry some of their textbooks back and forth to their flight school. 
10. Pilots Headset
A pilots headset is perhaps one of the most important items in their flight bag. It allows them to communicate with the tower and other pilots. While many pilots opt for a low priced headset when they first start out, higher end headsets can make a world of difference in flight.
Bose is known as the premium pilots headset. My wife upgraded to these a few months ago and absolutely loves them. While they are definitely pricey, they are totally worth it. 
A mid priced option is the David Clark Aviation Headset. David Clark has been making headsets for years and puts out an impressive headset that's perfect for the new pilot.
11. iPad Battery Backup
Most pilots today navigate the skies using an iPad. But keeping these things charged on those long cross country flights can get tricky. Keeping a battery backup/charger in your flight bag is a fantastic idea.
The RAVPower is a great option as is the compact Anker Portable Charger. 
12. Flashlight
Every pilot should have a great flashlight in their bag. This is an absolute must. When your moving round outside or inside an airplane you need a good light that can help you see clearly. You also need a light that will survive the inevitable fall when you drop it onto the tarmac.
The Surefire G2X LED Flashlight is a popular model. This light has two output settings and a Nitrolon body for additional durability.
The Nitecore P12 LED Flashlight is also a great option. This light comes with a rechargeable battery and charger. 
Other Gifts for Pilots
13. GoPro with Airplane Attachments
I think every private pilot wants to own a GoPro to record their flights. And I don't blame them. There are some incredible flying videos out there. Like this one. 
Alright, shooting a 360 video takes more than one GoPro but seriously, isn't that the most incredible video you've ever seen?
I would love to fly in a Hornet. 
Anyway, GoPro's are awesome. If your looking for a gift your pilot will love, a GoPro is an excellent option.
Also, you can pickup the Nflight Cockpit video kit. (This gives you a prop filter and makes it easier to shoot video from inside the plane.
14. Aviators
I don't think any list of "gifts for pilots" is complete without including aviators. Now there are A TON of options out there so we've picked out 2 of our favorites that we know work well.
And even if your pilot already has a pair, you know they'll get lost eventually. So check out the two below.
1. Ray Ban Aviators
These mirrored orange aviators made by Ray Ban are easily our top pick. They are the perfect blend of vintage look with bold color, just the way I like it. 
Did you know Ray Ban Aviators were launched in 1937? I had no idea. Aviators were designed specifically for fighter pilots, hence the name.
2. American Optical Original Pilot Sunglasses 
American Optical was started in 1826. It's one of the oldest glasses companies in the U.S. During WWII it supplied the armed forces with 10 million goggles frames, 5 million pairs of sunglasses, and over 6.5 million pairs of lenses.
That's pretty incredible.
Another random fact for you, the Original Pilot sunglasses were worn by Neil Armstrong and the rest of the crew when they landed on the moon. 
If your pilot fly's a Super Cub, or dreams of owning one, one day, this is the perfect gift.
There is a feeling like none other when you fly out to the middle of nowhere and land your plane right on the beach of a deserted lake. 
Backcountry flying is all about exploring the most remote locations, where few will ever step foot. 
And while it can be dangerous, backcountry flying can also let you see some of the most incredible views in all the world.