**This post contains affiliate links and I will be compensated if you make a purchase after clicking on my links.
Hawaii is a popular destination for many vacationers.  It's no wonder with its gorgeous palm trees, and white sandy beaches.
The vast array of water sports such as surfing, kayaking and snorkeling attract many vacationers yearly.  But Hawaii is also a great place for golf.  Below we've outline some of the most popular golf courses on each island.
The Big Island
The big island of Hawaii has over 20 golf courses. Which is impressive considering that before 1965 there wasn't a single one.
The oldest course on the island, Mauna Kea Golf Course is considered by many to be the best on the island.
Another incredible course is the Hualalai Course which was designed by world famous golf pro Jack Nichlaus. This unique course has a number of lava flows going across it. Fun fact, the lava flows are treated as water hazards when you play.
While taking a break from a round of golf, guests at the Four Seasons can relax at one of the most gorgeous beaches on the island.The crescent shaped bay boasts white sandy beaches and is perfect for swimming and snorkeling.
There are also a couple of noteworthy golf courses located in Hilo.  Just make sure to bring an umbrella.  You'll play rain or shine here, as Hilo is known as the rainiest city in the world.
Maui
If you're looking for a Hawaiian golf getaway Maui may be your best choice. This island is spotted in some of the most incredible golf courses of all the islands.
If you only have time to play one course then the Plantation Course at Kapalua Resort is a must. Every January this course is featured on the PGA Tour. Its mix of beautiful views and challenging play will make for the perfect day of golf.
If you're looking for a place to stay while you play the Ka'anapali Resort might be for you. This resort is home to the Royal Ka'anapali and the Ka'anapali Kai courses. Staying here, you'll have 36 holes of golf to fill your days.
Oahu
As one of the most popular tourist destinations, Oahu is home to more golf courses than any other island.  Several of these 18-hole golf courses are located fairly close to Honolulu.
The Ala Wai Golf Course and the Ewa Villages Golf course are actually located in the Wakiki Beach Area. Giving you close access to some great beaches, food, and hotels.
Turtle Bay Beach Resort is located on the North Shore of Oahu.  It is home to 2 spectacular golf courses.  One of which, was designed by Arnold Palmer and the other by George Fazio.  The resort itself is located on a great beach complete with a reef for snorkeling.
Lanai
Lanai is known as the rich man's paradise of Hawaii.  So, it's not surprising that there are some great golfing opportunities here.  Lanai is home to not one, but two, incredible golf courses.
If your not interested in playing golf along the ocean the Koele Golf Course is for you. It's set among the highlands of Lanai and was designed by Greg Norman. You'll kick things off on this course at hole one, perched 2,000 feet above sea level.
The Manele Golf Course is located at another world renowned resort and was also designed by Jack Nicklaus. Three of the holes on this course have the Pacific Ocean as their main water hazard. These three holes are perched on cliffs 200 feet above ocean.
Another place to play golf in Lanai is located in Lanai city, the Cavendish Golf Course. It is a local favorite and is open to the public. This course has 9-holes and does not have greens fee.
Kauai
Kauai as well, is not lacking in golf courses.  Many of the courses on the island were designed by either Jack Nickluas or Robert Trent Jones.
The Princeville courses have made a name for themselves as some of the most challenging golf courses in the world.  Princeville is a resort community located on the North Shore of the island.
The Prince Golf Course in Princeville was rated "Hawaii's #1 Golf Course" by Golf Digest. This course will leave you in awe of both its beauty and its difficulty.
Another fantastic golf course in Princeville is the Makai Golf Club. This course follows a 27 hole layout and overlooks the beautiful Hanalei Bay.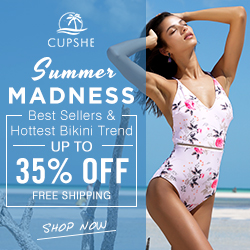 While taking a break here, golfers can enjoy world class beaches, as well as fine dinning and exquisite shopping.
So, what's your favorite golf course on the Hawaiian islands? Let us know in the comments below.