**This post contains affiliate links and I will be compensated if you make a purchase after clicking on my links.
Luau's can be an absolute blast. Our family has been to many of them over the years.
The music, the friends, and the delicious food. All of it is essential to throwing a great luau.
Today I want to share one simple suggestion for adding a little flair to your luau.
The photo booth.
Photo booths can be a fun way to get everyone involved. They make it easy to share pictures of your party with friends and family.
Today I'd like to share with you the tools you'll need to put together the perfect photo booth.

The Candy Lei is a participant in the Amazon Services LLC Associates Program, an affiliate advertising program designed to provide a means for sites to earn advertising fees by advertising and linking to amazon.com.

Photo Booth Backdrop
A good photo booth backdrop is absolutely essential. Since this is a luau you'll want a backdrop that's island themed in some way. Think beaches, palm trees, and tiki torches.
Here's a few suggestions for backdrops you could use.
Tropical Beach Backdrop
I'm digging this one. In fact I've used one that looked just like this before and it was a huge hit. You can order one here.
Mermaid Photo Prop
While this isn't a traditional backdrop it still makes for a great photo station. If your just looking for something small and simple rather than a full blown photo booth, this is a great option.
This photo prop measure 3 feet wide by 25 inches tall. It will need to be held up by the person being pictured or placed on top of a bench or table.
The front side is a mermaid while the backside is a king Neptune. You can order this prop here.
Boardwalk Backdrop
You can order this boardwalk backdrop here.
Photo Booth Props
Photo booth props are an absolute must. I  mean taking a picture in front of a beach backdrop is great and all. But let's be honest, adding in some fun props makes it way better.
There are so many great kits out there to use as props.If you head over to your local party supply store your sure to find a few things you can use.
Or, if your an online shopper like me, you can check out these great kits I've found below.
Luau Props Kit #1
This great kit comes with 20 fun cut outs and the 20 sticks to stick them on. This is my favorite kit of the bunch. You can order it
here
.
Luau Props Kit #2
If you're into the speech bubble style prop kits then this is the one for you. Though personally, I think the ukulele is the best part of this kit.
Click here
to order.
When coming up with props for your photo booth, get creative. While it's great to have some of the more conventional props like the two kits mentioned above, I think you should try and get a few unconventional props as well.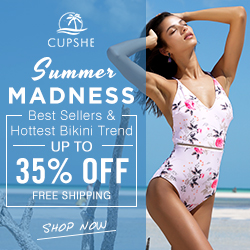 It makes things a bit more fun and festive. Below are a few non-traditional props that I really like.
Inflatable Pink Flamingo
I love this pink flamingo as a photo prop. It's the perfect size for a photo prop. And as an added bonus, when your done with the photo booth, toss it in the pool as a new pool toy.
Click here
to order your inflatable flamingo.
Tiki Masks
These tiki masks are perfect for a photo booth. They measure 12 inches tall and 4.5-5 inches wide. You can leave a few at the photo booth and use a couple other for decor at your party. You can order these masks
here
.
Floral Leis
Alright, this seems like a no brainer but you can't throw a proper luau without leis. There are a ton of options out there but this little pack is our favorite. You can order it
here
.
I don't recommend the ruffled plastic leis that seem to be really popular. They fall apart really easily and whenever I've ordered them I get a few that are already broken. Plus, when kids get their hands on them they inevitably unravel them and then you've got plastic ribbon everywhere.
Photo Booth Photographer
This is one thing many people seems to overlook. You want it to be easy for your guests to snap a picture. If they have to hunt down someone to hold 8 different iPhones and snap pictures with each one you're booth probably won't get used much.
Now I'm not saying you need to go out and hire a professional photographer. Just plan on having someone nearby that can snap pictures when people need them. It will make life easier on your guests and they'll end up with some great pictures to share on social media.
Conclusion
Well I think we've covered just about everything. With these simple tools you'll be all set to create a memorable photo booth for your epic luau.
Do you have any suggestions on creating the perfect photo booth? Share them in the comments below.