**This post contains affiliate links and I will be compensated if you make a purchase after clicking on my links.
No luau is complete without at least a few delicious pineapple recipes.
I love biting into freshly cut pineapple. It's juicy, sweet, and oh so tasty. I also love grilled pineapple. Just toss a little on the grill during a summer barbecue. And then stick it on your hamburger patty with a little BBQ sauce and you've got yourself a great pineapple BBQ burger.
Below I've collected 9 delicious pineapple desserts and drinks that are sure to delight your guests.

The Candy Lei is a participant in the Amazon Services LLC Associates Program, an affiliate advertising program designed to provide a means for sites to earn advertising fees by advertising and linking to amazon.com.

1. Pineapple Bars
These easy to make pineapple bars will have your mouth watering. They're simple to make and will leave your guests craving more.
View the directions here.
2. Brown Sugar Roasted Pineapple
This roasted pineapple only takes five minutes to put together so if your looking for a simple addition to your luau meal this is it.
Click here to view the directions.
3. Pineapple Lemonade
Regular lemonade a bit bland? This pineapple lemonade is a great alternative for your luau. Just toss the ingredients in your pitcher and stir and you're ready to go.
View the directions here.
4. Mini Pineapple Upside-Down Cakes
Pineapple upside-down cakes are one of my favorite dishes, they are just so delicious. This simple recipe is quick and easy to make.
Click here to get the directions.
[A quick note: Many of these recipes will require you to cut up a pineapple. Make it easier on yourself by picking up a pineapple corer. Here's a few of our favorites.]
5. Glazed Pineapple Coconut Bread
This bread tastes like heaven. It is absolutely delicious. It takes longer to make then just about any other recipe on this list but it's so worth it.
Check out the complete directions here.
6. Grilled Pineapple with Cinnamon Honey Drizzle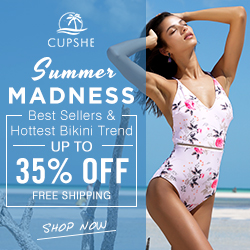 I know we already had one roasted pineapple recipe on this list but it's just so good. And this grilled pineapple recipe is super quick and easy to make.
Check out the complete directions here.
7. Pineapple Fantasy Pie
This no bake pineapple pie couldn't get any easier to make. And as an added benefit this recipe is gluten free, paleo, and vegan.
Click here to see the directions.
8. Pineapple Delight
Summer is here and with it, picnics, parties, and potlucks. This pineapple delight is the perfect dessert to bring along with you.
Get the complete recipe here.
9. Pineapple Muffins
If you're throwing a birthday luau these pineapple muffins are a great treat for your guests.
Click here to view the complete recipes.
So, what's your favorite pineapple recipes? Let us know in the comments below.