Halloween Treats: Deviled Spider Treats
The Candy Lei is a participant in the Amazon Services LLC Associates Program, an affiliate advertising program designed to provide a means for sites to earn advertising fees by advertising and linking to amazon.com. We are also member of other affiliate programs whose links may be on this page.
Deviled spiders are the deliciousness of deviled eggs with the fun twist of an edible spooky spider. These make a great side dish to take to a dinner or fun afternoon snack.
If you're looking for a nice side dish to bring to a Halloween party these will be a huge hit.
Ingredients to Make Deviled Spiders
Six hard boiled eggs, peeled and sliced down the middle.
¼ cup of mayonnaise
Two teaspoons of sweet pickle relish
Can of whole pitted olives
Two teaspoons of yellow mustard
¼ teaspoon garlic powder
Pinch of salt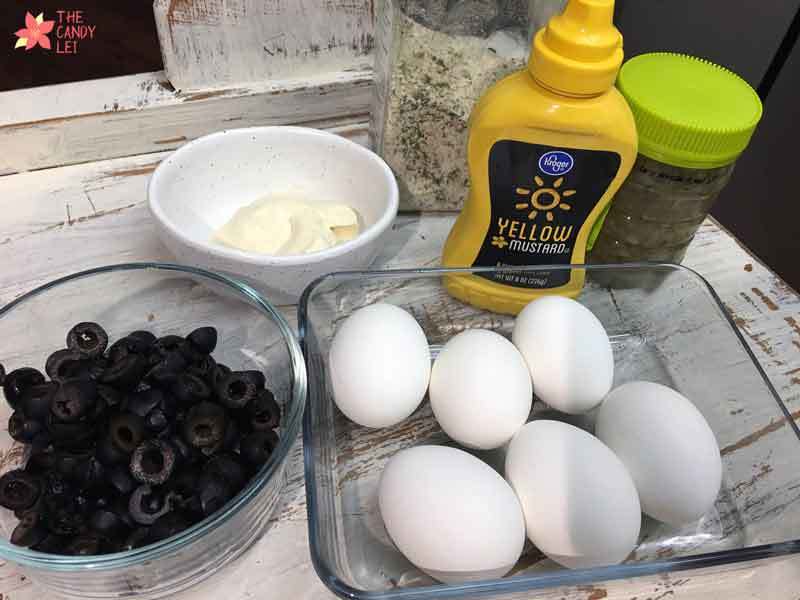 How to Make Deviled Spiders
Step 1
Cut your hard boiled eggs in half, scoop out the yolks.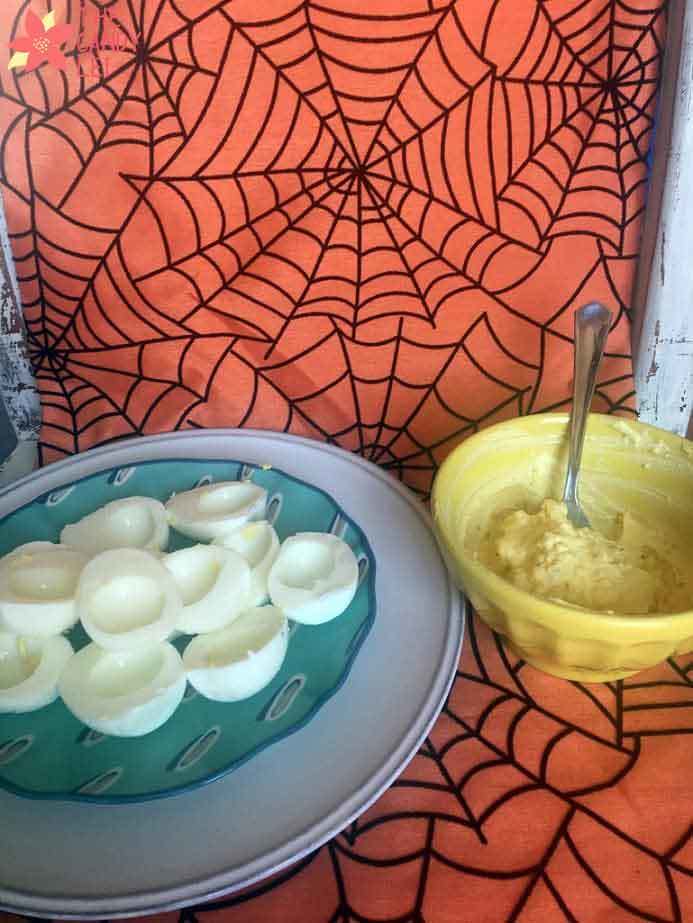 Step 2
Mash up the yolks and blend with the mayo, relish, garlic and mustard.
Step 3
Fill your egg cups with the yolk mixture. It's easiest to carefully scoop them in with a teaspoon. If your looking to be a bit fancier use a pastry bag for a more fancy affect.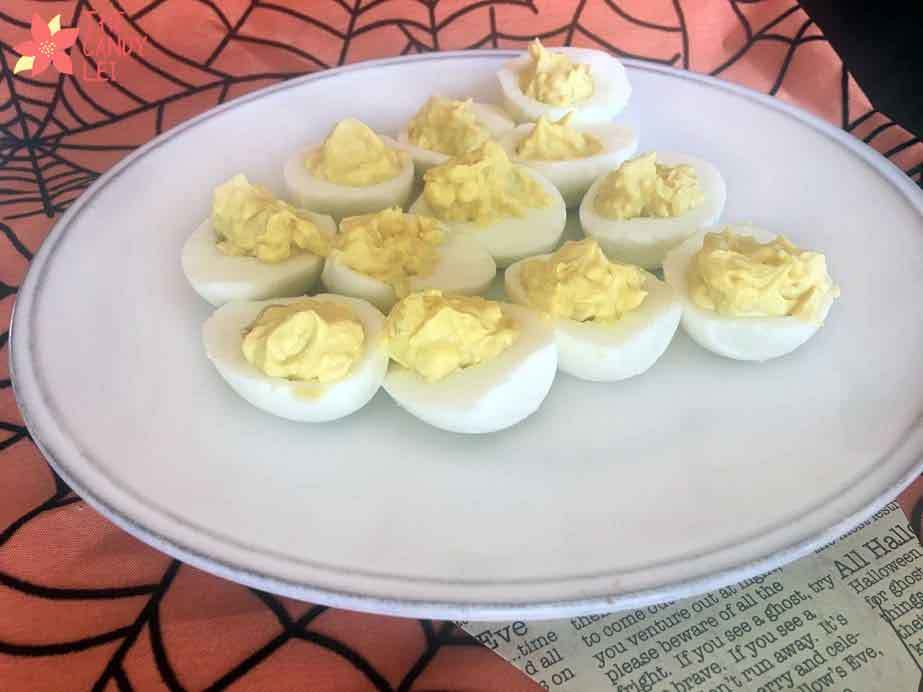 Step 4: Make the Olive Spiders
Cut some olives in half length wise for the spider bodies. Then cut the other olives into small little crescent moon shapes for the legs. This is the most tedious step but it's also the last thing you need to do.
Step 5
The last thing you need to do is sick your olive spiders on top of your deviled egg and your done!