**This post contains affiliate links and I will be compensated if you make a purchase after clicking on my links.
If you're interested in giving your grad a truly unique graduation gift consider giving them an experience gift for graduation.
This is a gift they will truly remember and can be a fun way to celebrate their graduation.
Experiential College Graduation Gifts
Experiential gifts can vary widely in cost, especially if you want to send them on an international trip, but for this list we are sticking to more "affordable" options that are each less than $500.
Airplane or Helicopter Flight
This can be a spectacular gift if they are moving to a new city after graduation. One of the best ways to see a new city is from the air.
With an airplane or helicopter tour they can learn a bit about their city and get their bearings. When I great moved to Dallas I went on an airplane tour with some friends.
Seeing the city from above was fun, but it also helped me understand where I lived in context to the other cities around me.
This can also be a great gift if they live somewhere more scenic like Southern Utah or the Northeast.
Of course, if they've always wanted to become a pilot you could also give them the gift of flight instruction, just be ready to pay a whole new round of college tuition.
The Gift of Skydiving
To continue our aviation theme, if skydiving is on their list, this makes for a fantastic experience graduation gift.
There are skydiving operations at hundreds of airports across the US so it shouldn't be too hard to find one near them.
If you look on deal websites you can often find a discount as well.
Race in a NASCAR or Sports Car
If your graduate is a bit of a gear head they'll absolutely love this graduation gift. Many NASCAR tracks offer this experience, both in an actual race car and in high end sports cars.
Typically, they'll attend a short class where they'll teach them a bit about the car and how to drive at high speeds. Then they get to actually get in the car with a safety driver who will help them complete a few laps of the track.
If they aren't too interested in driving a NASCAR race car, there are also many companies out there that will let you drive high end sports cars like Lamborghini's and Ferrari's.
Fund/Take them on a Road Trip
If your grad has a little time on their hands after graduation a road trip across the country can be a fun experience. This can be a fun experience gift for graduation that makes memories for years to come.
Either jump in the car with your grad for some quality time together or give them some gas and hotel money so they can head out solo or with friends.
There are tons of scenic drives across the country but if they need help planning their trip the Roadtrippers website should be able to help.
One benefit of a road trip is it can also double as a move if they are moving across the country.
Hobby Class
If you have a grad who's passionate about a hobby but hasn't been able to participate much while in college this can be an exceptional gift. It also works well if they want to explore a new hobby.
Look around in whatever city they are living in and your bound to find a few local classes around an interest. You could get them a few guitar lessons, send them to a painting or ceramics class, or find a glass blowing workshop.
When I first moved to Texas, my mom went through and found a handful of activities she knew I would enjoy and she sent me info for all of them.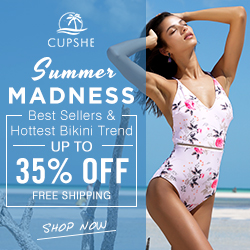 It didn't cost her anything but time and I was incredibly grateful because it gave me a bunch of ideas for things to do while exploring my new city.
Whatever your grad is into, I'm sure you can find an activity in their city they'll absolutely love.
What experiential graduation gifts have you given?