**This post contains affiliate links and I will be compensated if you make a purchase after clicking on my links.
Shopping for your man can be a mighty pain.
No one wants to be mediocre in this gift giving game.
So to help you out we put together this list.
No need to thank us, we're just here to assist.
You could go with the old reliable tie, but…lame.
He doesn't want a gift that's, well, kind of mundane.
But if accessories are what he needs,
Then here we have some leads.
A timepiece is great for the classic gentleman.
You could go with something simple, an Invicta, a Citizen.
Or switch up your game with a Nixon or Versace.
Or meet in the middle with a Salvatore Ferragamo (Jeez nothing rhymes with that).
If he's that kind of guy who loves to suit up,
With a fine set of cufflinks, you can't mess up.
And pair that up with a classic belt,
Just whatever you do, don't get one made of felt.


Maybe a hat, but what style should it be?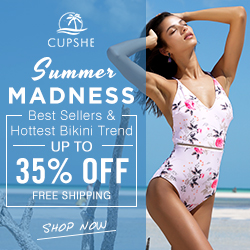 There's the bowler, the snapback, fedora and trilby.
Then the Panama, the newsboy, the pork pie and beanie.
The flat cap, the boater, and…
Oh screw it, just get a dad hat.
Last but not least there's bags galore.
Here's a messenger bag, we know he'll adore.
Our favorite backpacks, for the man with swag,
And a fresh new fanny pack…I mean, sling bag.
If the man of the fam is really outdoorsy,
Here's a few ideas that will get him in a tizzy.
A Sawyer water filter is the best in the land.
Need a new tent? Big Agnes is the brand.
Of course, he needs a Leatherman, or two or four.
This is our fav, it can tackle any chore.
A flashlight that works in any condition.
Get a Streamlight or Fenix for his next mission.
If he's a fisher, of course he needs more lures
But just buy a gift card cause they're all a blur.
And hunters are always in search of a blade.
These 6 options are all American made.




When dad's the guy who's a little bit geeky,
Think Geek is your friend so go get freaky.
They've got Star Wars, and Marvel and Fortnite too,
Game of Thrones, Star Trek and even Doctor Who.
If he's the kind of man, who thinks he's handy,
Then tools to him, are basically candy.
You can upgrade his toolbox with this fine chest,
If that's not enough room, put a cabinet to the test.
Then to fill them up here's what you'll need,
A hammer, some pliers, and overalls in tweed.
Then a philips, a flathead, a couple of wrenches
With saws, and clamps; soon he'll be building benches.
If all the above is just a little overwhelming,
You know there's one gift your man won't be dispelling.
Just buy up a bag of his favorite candy,
And shove in some gift cards and he'll be happy.
Now, if this gift guide helped you at all
We'd appreciate a little favor from y'all
Just punch one of the share buttons down below
And send it to a friend so they can join the rodeo.
But before you go, there's one last thing.
We'd love the opportunity to give you a ping.
So slip us your email and join our party,
And we promise we'll never sell it to Moriarty.