**This post contains affiliate links and I will be compensated if you make a purchase after clicking on my links.
I've dug through the web and found some of my absolutely favorite Spring Break swimsuits.
As a college student I always looked forward to Spring Break. It was so nice to escape from the dreadful winter semester and get away from school and enjoy a little warmer weather.
Maybe my favorite part of prepping for spring break was picking out a new swimsuit. I'll be honest, I have way to many swimsuits. But they're so cheap and I'm a little bit of a hoarder.
If you'll be escaping campus this spring break you may also be looking for a fun new swimsuit. So I've dug through some of my favorite swimsuit sites and found cute and trendy options I'm sure you'll love.
Click on the picture or the product name for more info.
Bikini's for Spring Break
Bikini Factory Brazilian Style, Braid Halter Cut Out Bikini
[tcb-script type="text/javascript"]var shrs_empty ="; var shrs_MAP95944_loadSubPage = function (pageNum, aEl){try{var arrPage = shrs_getElementsByClassName(document.getElementById('shrs_MAP95944_target'), 'MAP95944_pagedDisplay');var pageToshow = document.getElementById('MAP95944_page'+pageNum);var menuEl = document.getElementById('shrs_MAP95944_pagingListEl');var dspCurrentPage = document.getElementById('shrs_MAP95944_pagingDspCurrentPage');for (var i=0;i<arrPage.length;i++)arrPage[i].style.display = 'none';pageToshow.style.display ='block';var arrMenuList = menuEl.childNodes;for (var i=0;i<arrMenuList .length;i++)arrMenuList[i].className = 'shrs_MAP95944_notCurrentPage';dspCurrentPage.innerHTML = pageNum;if(aEl.parentNode)aEl.parentNode.className = 'shrs_MAP95944_currentPage';}catch(err){}};shrs_getElementsByClassName = function(node, classname) { var a = []; var re = new RegExp('(^| )'+classname+'( |$)'); var els = node.getElementsByTagName("*"); for(var i=0,j=els.length; i<j; i++) if(re.test(els[i].className))a.push(els[i]); return a;};[/tcb-script]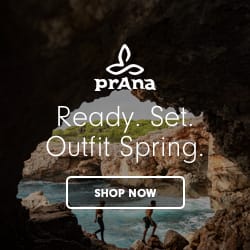 [tcb-script type="text/javascript"]var shrs_empty ="; var shrs_MAP58372_loadSubPage = function (pageNum, aEl){try{var arrPage = shrs_getElementsByClassName(document.getElementById('shrs_MAP58372_target'), 'MAP58372_pagedDisplay');var pageToshow = document.getElementById('MAP58372_page'+pageNum);var menuEl = document.getElementById('shrs_MAP58372_pagingListEl');var dspCurrentPage = document.getElementById('shrs_MAP58372_pagingDspCurrentPage');for (var i=0;i<arrPage.length;i++)arrPage[i].style.display = 'none';pageToshow.style.display ='block';var arrMenuList = menuEl.childNodes;for (var i=0;i<arrMenuList .length;i++)arrMenuList[i].className = 'shrs_MAP58372_notCurrentPage';dspCurrentPage.innerHTML = pageNum;if(aEl.parentNode)aEl.parentNode.className = 'shrs_MAP58372_currentPage';}catch(err){}};shrs_getElementsByClassName = function(node, classname) { var a = []; var re = new RegExp('(^| )'+classname+'( |$)'); var els = node.getElementsByTagName("*"); for(var i=0,j=els.length; i<j; i++) if(re.test(els[i].className))a.push(els[i]); return a;};[/tcb-script]
Looking for a new place to shop? Here's my three favorite places to buy swimsuits ranked by cost: Beachsissi ($), Lulus ($$), Beach Bunny Swimwear ($$$).
[tcb-script type="text/javascript"]var shrs_empty ="; var shrs_MAP67317_loadSubPage = function (pageNum, aEl){try{var arrPage = shrs_getElementsByClassName(document.getElementById('shrs_MAP67317_target'), 'MAP67317_pagedDisplay');var pageToshow = document.getElementById('MAP67317_page'+pageNum);var menuEl = document.getElementById('shrs_MAP67317_pagingListEl');var dspCurrentPage = document.getElementById('shrs_MAP67317_pagingDspCurrentPage');for (var i=0;i<arrPage.length;i++)arrPage[i].style.display = 'none';pageToshow.style.display ='block';var arrMenuList = menuEl.childNodes;for (var i=0;i<arrMenuList .length;i++)arrMenuList[i].className = 'shrs_MAP67317_notCurrentPage';dspCurrentPage.innerHTML = pageNum;if(aEl.parentNode)aEl.parentNode.className = 'shrs_MAP67317_currentPage';}catch(err){}};shrs_getElementsByClassName = function(node, classname) { var a = []; var re = new RegExp('(^| )'+classname+'( |$)'); var els = node.getElementsByTagName("*"); for(var i=0,j=els.length; i<j; i++) if(re.test(els[i].className))a.push(els[i]); return a;};[/tcb-script]
[tcb-script type="text/javascript" src="https://showcase.shareasale.com/shareASale_liveWidget_loader.js?dt=02072019235258″][/tcb-script][tcb-script type="text/javascript"]shrsl_ShareASale_liveWid_Init(30570, 1183382, 'shrsl_ShareASale_liveWid_product12_populate');[/tcb-script]
One Piece Swimsuits for Spring Break
Tempt Me One Piece Deep Plunge Monokini
[tcb-script type="text/javascript"]var shrs_empty ="; var shrs_MAP56234_loadSubPage = function (pageNum, aEl){try{var arrPage = shrs_getElementsByClassName(document.getElementById('shrs_MAP56234_target'), 'MAP56234_pagedDisplay');var pageToshow = document.getElementById('MAP56234_page'+pageNum);var menuEl = document.getElementById('shrs_MAP56234_pagingListEl');var dspCurrentPage = document.getElementById('shrs_MAP56234_pagingDspCurrentPage');for (var i=0;i<arrPage.length;i++)arrPage[i].style.display = 'none';pageToshow.style.display ='block';var arrMenuList = menuEl.childNodes;for (var i=0;i<arrMenuList .length;i++)arrMenuList[i].className = 'shrs_MAP56234_notCurrentPage';dspCurrentPage.innerHTML = pageNum;if(aEl.parentNode)aEl.parentNode.className = 'shrs_MAP56234_currentPage';}catch(err){}};shrs_getElementsByClassName = function(node, classname) { var a = []; var re = new RegExp('(^| )'+classname+'( |$)'); var els = node.getElementsByTagName("*"); for(var i=0,j=els.length; i<j; i++) if(re.test(els[i].className))a.push(els[i]); return a;};[/tcb-script]
[tcb-script type="text/javascript"]var shrs_empty ="; var shrs_MAP21757_loadSubPage = function (pageNum, aEl){try{var arrPage = shrs_getElementsByClassName(document.getElementById('shrs_MAP21757_target'), 'MAP21757_pagedDisplay');var pageToshow = document.getElementById('MAP21757_page'+pageNum);var menuEl = document.getElementById('shrs_MAP21757_pagingListEl');var dspCurrentPage = document.getElementById('shrs_MAP21757_pagingDspCurrentPage');for (var i=0;i<arrPage.length;i++)arrPage[i].style.display = 'none';pageToshow.style.display ='block';var arrMenuList = menuEl.childNodes;for (var i=0;i<arrMenuList .length;i++)arrMenuList[i].className = 'shrs_MAP21757_notCurrentPage';dspCurrentPage.innerHTML = pageNum;if(aEl.parentNode)aEl.parentNode.className = 'shrs_MAP21757_currentPage';}catch(err){}};shrs_getElementsByClassName = function(node, classname) { var a = []; var re = new RegExp('(^| )'+classname+'( |$)'); var els = node.getElementsByTagName("*"); for(var i=0,j=els.length; i<j; i++) if(re.test(els[i].className))a.push(els[i]); return a;};[/tcb-script]
[tcb-script type="text/javascript"]var shrs_empty ="; var shrs_MAP96355_loadSubPage = function (pageNum, aEl){try{var arrPage = shrs_getElementsByClassName(document.getElementById('shrs_MAP96355_target'), 'MAP96355_pagedDisplay');var pageToshow = document.getElementById('MAP96355_page'+pageNum);var menuEl = document.getElementById('shrs_MAP96355_pagingListEl');var dspCurrentPage = document.getElementById('shrs_MAP96355_pagingDspCurrentPage');for (var i=0;i<arrPage.length;i++)arrPage[i].style.display = 'none';pageToshow.style.display ='block';var arrMenuList = menuEl.childNodes;for (var i=0;i<arrMenuList .length;i++)arrMenuList[i].className = 'shrs_MAP96355_notCurrentPage';dspCurrentPage.innerHTML = pageNum;if(aEl.parentNode)aEl.parentNode.className = 'shrs_MAP96355_currentPage';}catch(err){}};shrs_getElementsByClassName = function(node, classname) { var a = []; var re = new RegExp('(^| )'+classname+'( |$)'); var els = node.getElementsByTagName("*"); for(var i=0,j=els.length; i<j; i++) if(re.test(els[i].className))a.push(els[i]); return a;};[/tcb-script]
[tcb-script type="text/javascript" src="https://showcase.shareasale.com/shareASale_liveWidget_loader.js?dt=02072019235823″][/tcb-script][tcb-script type="text/javascript"]shrsl_ShareASale_liveWid_Init(30571, 1183382, 'shrsl_ShareASale_liveWid_product12_populate');[/tcb-script]
Swim Suit Cover Ups for Spring Break
[tcb-script type="text/javascript"]var shrs_empty ="; var shrs_MAP96541_loadSubPage = function (pageNum, aEl){try{var arrPage = shrs_getElementsByClassName(document.getElementById('shrs_MAP96541_target'), 'MAP96541_pagedDisplay');var pageToshow = document.getElementById('MAP96541_page'+pageNum);var menuEl = document.getElementById('shrs_MAP96541_pagingListEl');var dspCurrentPage = document.getElementById('shrs_MAP96541_pagingDspCurrentPage');for (var i=0;i<arrPage.length;i++)arrPage[i].style.display = 'none';pageToshow.style.display ='block';var arrMenuList = menuEl.childNodes;for (var i=0;i<arrMenuList .length;i++)arrMenuList[i].className = 'shrs_MAP96541_notCurrentPage';dspCurrentPage.innerHTML = pageNum;if(aEl.parentNode)aEl.parentNode.className = 'shrs_MAP96541_currentPage';}catch(err){}};shrs_getElementsByClassName = function(node, classname) { var a = []; var re = new RegExp('(^| )'+classname+'( |$)'); var els = node.getElementsByTagName("*"); for(var i=0,j=els.length; i<j; i++) if(re.test(els[i].className))a.push(els[i]); return a;};[/tcb-script]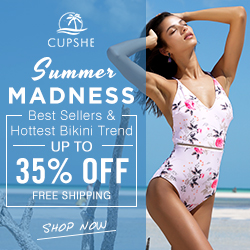 [tcb-script type="text/javascript"]var shrs_empty ="; var shrs_MAP96649_loadSubPage = function (pageNum, aEl){try{var arrPage = shrs_getElementsByClassName(document.getElementById('shrs_MAP96649_target'), 'MAP96649_pagedDisplay');var pageToshow = document.getElementById('MAP96649_page'+pageNum);var menuEl = document.getElementById('shrs_MAP96649_pagingListEl');var dspCurrentPage = document.getElementById('shrs_MAP96649_pagingDspCurrentPage');for (var i=0;i<arrPage.length;i++)arrPage[i].style.display = 'none';pageToshow.style.display ='block';var arrMenuList = menuEl.childNodes;for (var i=0;i<arrMenuList .length;i++)arrMenuList[i].className = 'shrs_MAP96649_notCurrentPage';dspCurrentPage.innerHTML = pageNum;if(aEl.parentNode)aEl.parentNode.className = 'shrs_MAP96649_currentPage';}catch(err){}};shrs_getElementsByClassName = function(node, classname) { var a = []; var re = new RegExp('(^| )'+classname+'( |$)'); var els = node.getElementsByTagName("*"); for(var i=0,j=els.length; i<j; i++) if(re.test(els[i].className))a.push(els[i]); return a;};[/tcb-script]
[tcb-script type="text/javascript" src="https://showcase.shareasale.com/shareASale_liveWidget_loader.js?dt=02082019000450″][/tcb-script][tcb-script type="text/javascript"]shrsl_ShareASale_liveWid_Init(30572, 1183382, 'shrsl_ShareASale_liveWid_product12_populate');[/tcb-script]