**This post contains affiliate links and I will be compensated if you make a purchase after clicking on my links.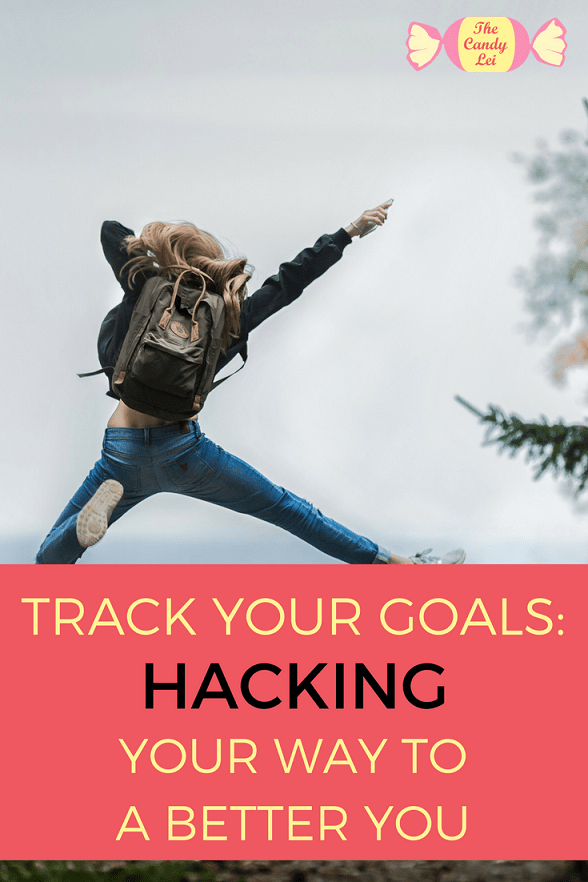 I'm a bit of a data geek.
I want to see the numbers and how they change over time.
I spend most of my days looking at spreadsheets, identifying trends, and solving problems.
So it's to be expected, when it comes to my own goals, that I'd figure out a way to meticulously track them.
Why You Probably Fail at Tracking Your Goals
Last year I set a goal to track what I ate every day. It's something I did several years before while in college that had dramatic effects on my weight. I lost 40 pounds and felt better and looked better than I ever had before.
We'll here's a screenshot from my 2017 year end summary on MyFitnessPal: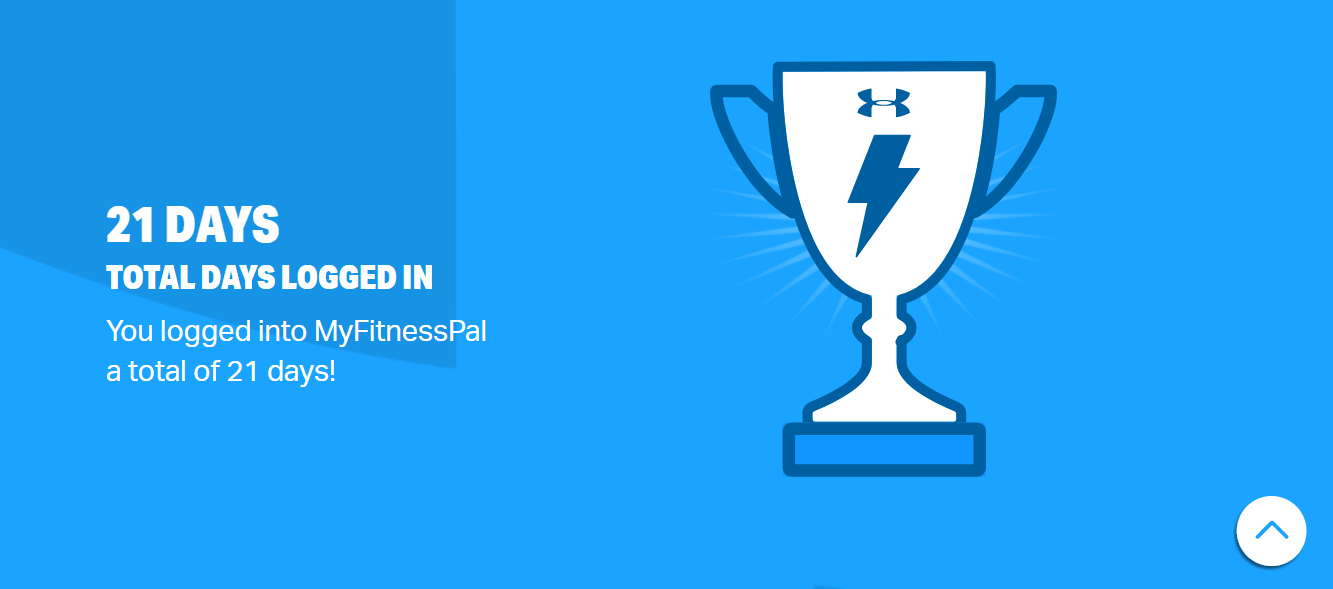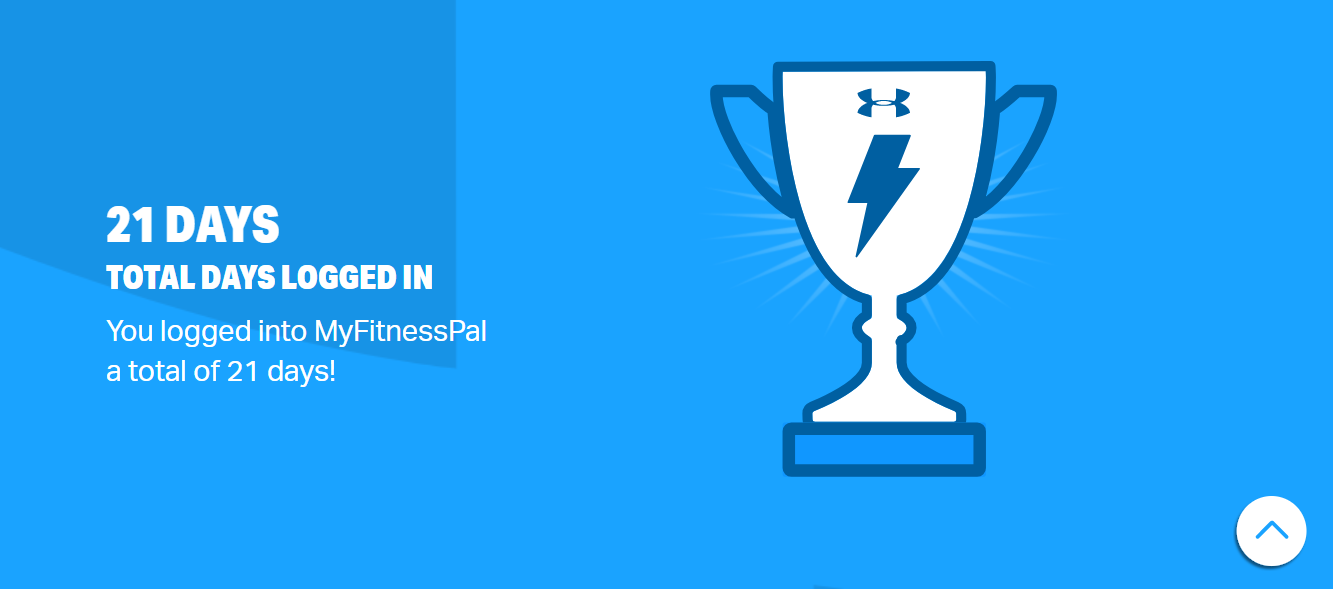 That's right, I logged in 21 days out of 365. That's a 5.7% success rate. That's just terrible.
Looking back, I basically set myself up for failure. The app was buried on my phone. It wasn't just stuck in a folder. It was stuck in the very last position of a folder. It's like I intentionally hide the app so I'd never think about it.
But this simple example highlights something that we all do. We set ourselves up for failure either by making the tracking of our goals way too difficult or not tracking them at all.
Here's the thing, when you track and measure your goals, your improvement skyrockets. If you've read for 20 minutes every morning for the last 25 days it's becoming a habit. On day 26 it will be much easier to just get up rather than staying in bed.
My Simple Goal Tracking Hack
With the new year approaching, I set out to find a better way to track my goals. As I examined all of the failures I'd had in the past I came to a realization; I always made the tracking part way too difficult.
That's when I came up with a simple solution. Why not use the one tool I know I look at every day, email.
The simple outline is this, every day I have an automated email that's sent to me with a Google Form link inside. That form has a few quick questions about each of my current goals. I also have an automated weekly email and monthly one for those longer term goals.
This works well for me because I know I'll look at that email every single day without fail. And when it takes all of 1 minute to click the link and fill out the form it's surprisingly easy.
Craft The Perfect Post That Ranks and Converts!
Download this cheat sheet to optimize underperforming posts on your website.
By subscribing, you agree to get emails from me, Matt Giovanisci. I'll respect your privacy and you can unsubscribe any time.
How to Set up Your Own Goal Tracking Email and Form
First, go to your Google Drive folder and create a form.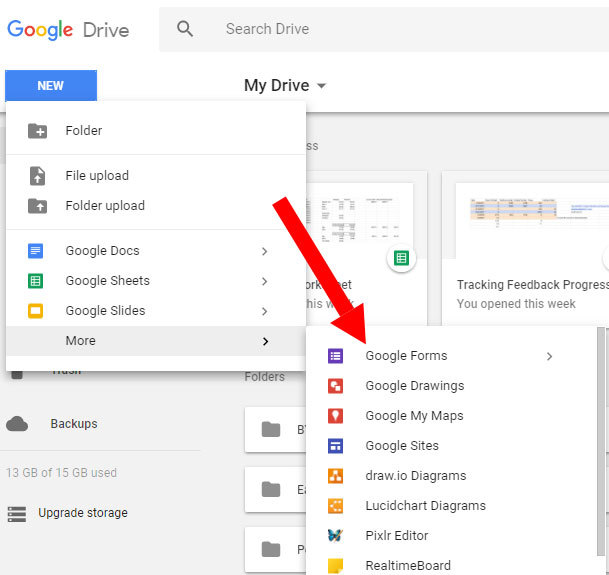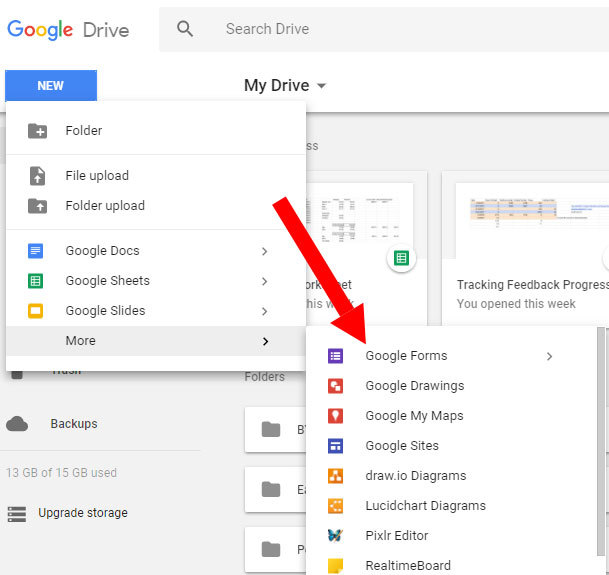 Now give your form a great title and start writing a question for each goal. Yes or no questions work well.
I also like to use the checkboxes and open ended questions for tracking other things.
Once you've recorded all of your questions it's time to set up the collection spreadsheet. At the top of the form your editing click on the Responses option. Then select the little Google Sheets symbol. Select "Create New Spreadsheet," and click create. Now it's time to setup your recurring email.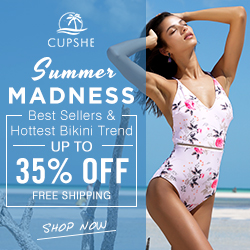 For this you'll need to signup for a free tool called Boomerang.   (This is an affiliate link. Using it will give you and I both a chance for free upgrades to the Pro plan. If affiliate links aren't your thing, here's the link straight to their site.)  This is a browser extension for that lets you schedule when emails send. It also lets you set up recurring emails which is what we'll be doing.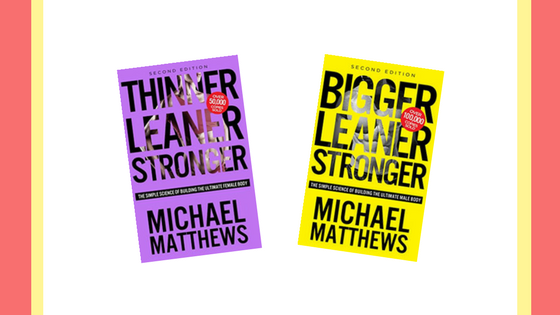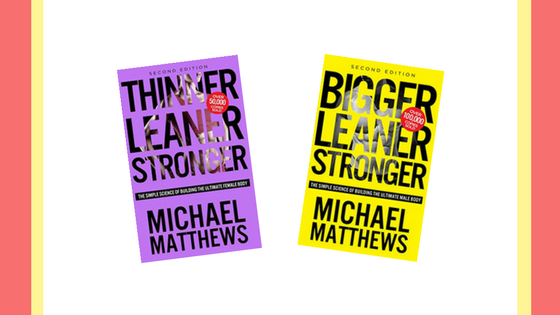 Fitness Books
If improving your fitness and health is one of your goals I strongly recommend picking up one of these books by Michael Matthews. Of the many, many fitness books I've read, this is hands down the best. It gives you everything you need to know. He's written one for women and one for men.  (If you like chasing fad diets, these books aren't for you).
---
Just enter your email address and click Download Now and then click "Add this Extension" in the popup box. Now that the extension is installed go back to your Gmail account. You should see the boomerang symbol in the upper right of your Gmail window like this:
Now compose a new email and you'll see a big red "Send Later" button at the bottom of the email.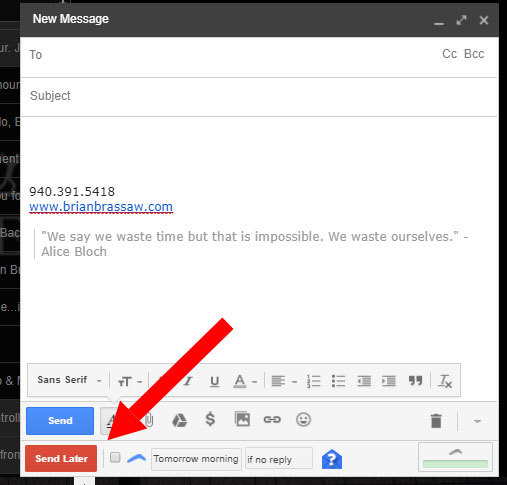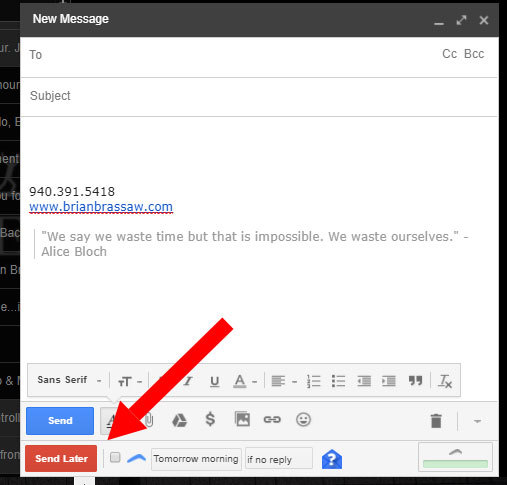 Before we click that however lets jump back to our Google Form and grab the link. To do this click the big send button in the upper right corner.
Then click the link option in the middle and select copy.

Then paste this in your email and click the "Send Later" button. At the bottom of all of the options click on the "Schedule Recurring Message." This will open a separate setup menu.
Since this is for your daily goals change the option to repeat daily and choose the best send time that works for you. You'll also want to select either no end date or at least a date far into the future. Once you click Schedule it will setup your recurring email.
If you ever need to adjust your recurring messages, just click the Boomerang logo in the upper right corner of Gmail and select Manage Scheduled Messages.
And there you have it, now every day you'll get an email to fill out a form of your daily goals. You can also set this up for weekly and even monthly goals. I use the weekly email as a recap of the week along with a few reminders on what some of my longer term, monthly and yearly goals are as well.
#1 Book Recommendation
I'm a huge Michael Hyatt fan. This new book is absolutely fantastic. If you've struggled to stick to your goals in the past this book is a must read.
Buy it. Read it. Live it.
Brian
Craft The Perfect Post That Ranks and Converts!
Download this cheat sheet to optimize underperforming posts on your website.
By subscribing, you agree to get emails from me, Matt Giovanisci. I'll respect your privacy and you can unsubscribe any time.