**This post contains affiliate links and I will be compensated if you make a purchase after clicking on my links.
If you're interested in applying intuitive eating to your life, these three intuitive eating books will help you gain a deeper understanding of this mindful practice.
It is a billion-dollar industry fueled by trends and the fear-of-missing-out, FOMO – we are talking about dieting. For some time now (read decades), we've had an obsession with diets: low carbs, low-fat, 30-pound shred in 30-days diets, the green smoothie diet, and many others.
But, things are changing, and this year we have a new trend – intuitive eating. You might have heard or read the intuitive eating books while looking for the 'best' weight loss solution as you set your New Year resolutions. But, do you really know what intuitive eating is?
What is intuitive eating?
Intuitive eating is a way of living (and eating) and a non-dietary approach that has nothing to do with meal plans, diets, willpower or disciplined.
It's you finding your unique roots and trusting your body to cue you into healthy eating. Intuitive eating is an approach that guides you to health and wellness by allowing you to tune into the signals sent by your body, healing your relationship with food, and breaking the depressing cycle of chronic illness.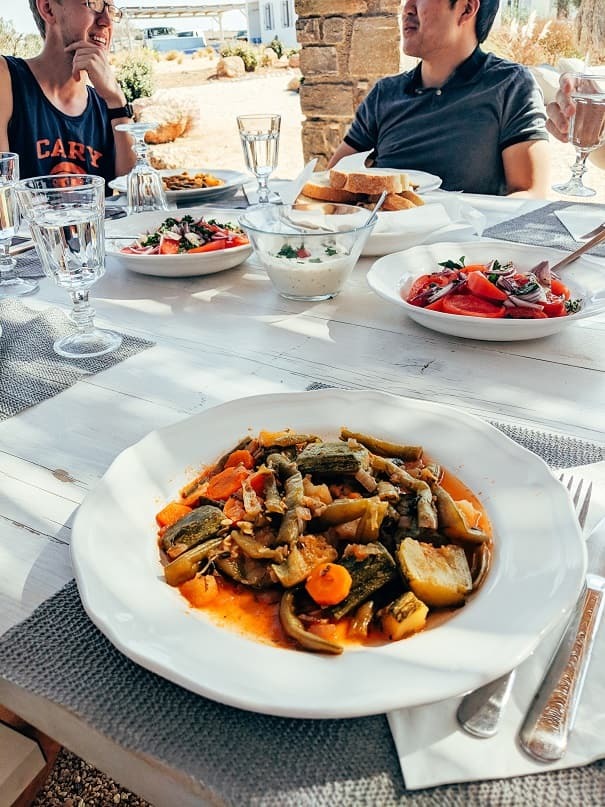 Think of intuitive eating as eating the normal way, not in a rule/behavior focused but in a behavior-focused way; like the way, a baby only eats when hungry and until they are full.
Diets force our bodies into extremes, and you often end up eating more than you should by binge eating. Intuitive eating is the opposite – no counting calories or measuring portions; but re-learning to eat in a way that does not focus on diets.
To guide you further on intuitive eating are three awesome intuitive eating books.
1. Intuitive Eating: A Revolutionary Program that Works
While some of us are only finding out about this book now, you will be surprised to learn the first edition of Intuitive Eating: A Revolutionary Program that Works was released by Evelyn Tribol and Elyse Resch 20+ years ago, back in 1996. This book marked the beginning of intuitive eating to most dieters.
While concepts of intuitive eating floated around before these two women, it was their experience in the concept that made their knowledge shareable to us. They used their experiences to coalesce the topic into a readable/ digestible format. Over the years, this book has changed the lives of disordered eaters and multiple chronic dieters.
This book offers guidance on healthy living as a way of rebuilding a healthy body image and for you to make peace with food. With this book, you can stop worrying about dieting rules. The teachings in the book are guided by what the authors call the ten principles of intuitive eating:
 Principles of intuitive eating
Reject a diet mentality
Honor hunger
Make peace with food
Challenge the food police
Feel fullness
Cope with emotions without food
Discover your satisfaction factor
Respect your body
Exercise
Honor your health using gentle nutrition
You will also learn how about the influence of the three eating personalities on eating habits.
Pros
It's a great self-care book that teaches you how to honor your body by listening to its signals.
It helps deal with compulsive eating and food disorders
It improves your relationship with food
Cons
Most of the stories are relatable to dieters only
Some of the content is repetitive.
Craft The Perfect Post That Ranks and Converts!
Download this cheat sheet to optimize underperforming posts on your website.
By subscribing, you agree to get emails from me, Matt Giovanisci. I'll respect your privacy and you can unsubscribe any time.
2. Just Eat It: How intuitive eating can help you get your shit together around food
For anyone looking to change their eating habits and lifestyle, this book comes highly recommended. Just Eat It teaches you how to choose the right food for you by rallying against the diets culture by encouraging you to love food and yourself, again. This book focuses on the fact that you can lead a healthy life if you develop a healthy relationship with food.
Just Eat It was authored by Laura Thomas Ph.D., a registered nutritionist. Besides being a nutritionist, Laura has a strained relationship with food but being able to deal with the issues surrounding is the reason why she now helps her clients build good and healthy relationships with food.
For this, the book encourages you to follow your innate satiety and hunger cues and also to disconnect from meal plans and diets – intuitive eating. And as an anti-diet book, it encourages the freedom to enjoy your food. No rules, just listen to your emotional and physiological hunger and enjoy your meals.
This book employs mindful eating techniques to change your eating habits and to embrace good habits. And as the book's title suggests, you get to eat everything, mindfully.
Pros
A well-researched book on intuitive eating
Teaches you how to heal your relationship with food.
There is a podcast too
Concise
Cons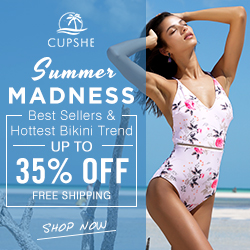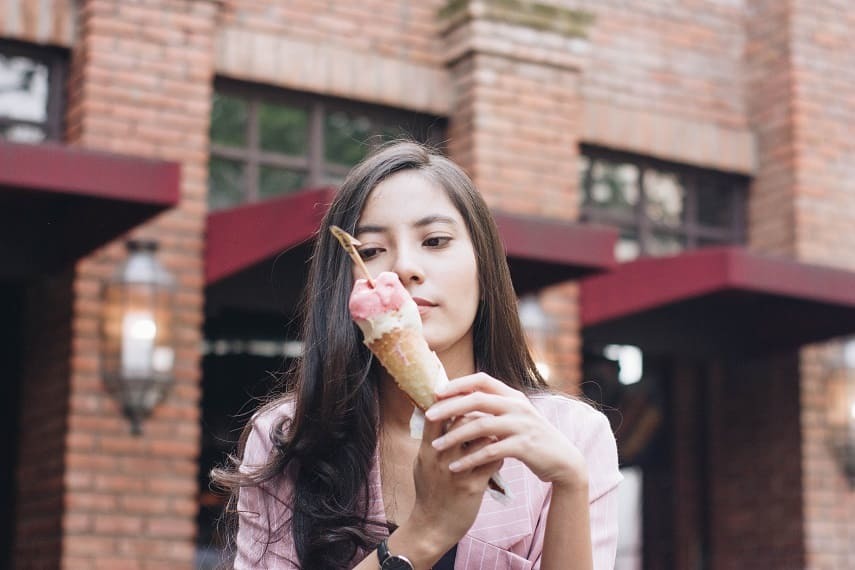 3. The Food Codes: Intuitive eating for everybody
If you struggle with your weight, you've tried all yo-yo diets on the book. Unfortunately, as we all know, the diets don't work, and you need to find and adopt a healthy eating lifestyle without deprivation. But, thanks to Lara Nelson, the author of The Food Code, we can finally figure out why and how to eat intuitively.
According to Lara, healthy eating is not about diet fads or starving yourself, but understanding your body's unique to eat the rights foods for you.
The Food Code also notes that the right food is often the right medicine for an ailing body, a lesson Lana learned after a long, painful struggle with Fibromyalgia.
By eating the right foods for the body, her energy levels shot up, she lost some of the stubborn weight, and her mood, focus, and overall well-being at the best level they could be. This led to The Food Code.
This book teaches you about:
The right foods for you (and why), and also the foods you must avoid
How to tune into your body's needs
Striking down diets
Weight loss without food restrictions
How to choose the foods you want to eat
Muscle testing to simplify grocery shopping
Pros
A guide into healthy eating and healthy living
It improves physical, emotional and spiritual health
No dieting
Easy to understand
Cons
Conclusion
Intuitive eating teaches you to eat intuitively what and when your body needs. These books will guide you on how to eat intuitively by teaching you to listen to your body.
Ready to really dig into intuitive eating? Here's how to eat your favorite foods while still losing weight.
Looking for more ideas on how to manage your food intake? Intermittent fasting in school is a growing method of managing weight loss.
Emily
Craft The Perfect Post That Ranks and Converts!
Download this cheat sheet to optimize underperforming posts on your website.
By subscribing, you agree to get emails from me, Matt Giovanisci. I'll respect your privacy and you can unsubscribe any time.