**This post contains affiliate links and I will be compensated if you make a purchase after clicking on my links.
As a college student there are numerous tasks pulling at your time.
Classes.
Homework.
Jobs.
Social events.
Volunteering.
Clubs and other organizations.
Recreation and relaxation.
You get the drift. One thing that often gets abandoned however is working out and a healthy diet.
These two things are so important. Not just for our overall well-being but especially when you are in college. A healthy diet and exercise routine will help you fend of sickness, sleep better, and even be more focused in class.
But finding the time to eat healthy and exercise can be tricky. In this article we're going to dive into how to add an exercise routine to your hectic schedule.
Figure Out Your Schedule
One component of college that makes things difficult is every few months your schedule totally changes. And you have to figure out how to fit all of this stuff in your schedule yet again.
At the beginning of the semester, once you've figured out your classes, figure out the best time you can work out. On days you want to work out you should set aside at least 30 minutes. Even if you'll be doing a quick 15 minute workout you'll need time on both ends to get ready.
Do you prefer mornings or evenings? Working out at home, outside, or in the gym? Do you like to workout alone or with a friend? Do you want to workout every day or 3 days a week?
After figuring out the answers to these questions you'll have a much easier time adding it to your schedule.
Word of caution. Be realistic about this. Yeah it would be great to work out an hour a day 6 days a week. But will you really have time for that? Set a workout goal you truly feel you can achieve. Even if that's simply a 7 minute workout twice a week.
If you're new to working out or want a harder commitment look at the fitness classes your school offers. Many schools will have a few you can take. During my college career I took 3 weightlifting classes, a gymnastics class, and a bowling class. (That last one was not a workout but it was a blast!)
Taking a fitness class from your university gives you a good workout while also forcing it onto your schedule. Attendance is usually the largest part of the grade so ditch too many times and you fail. And when your parents find out you failed bowling, well…
What Will You Do & Where Will You Workout?
I touched on this earlier but the kind of workout you do will have a huge impact on how much time you need.
If time is of the essence then working out at home or outside is probably your best bet.
Running was one of my favorite workouts in college. What makes it great is you can make your run fit your schedule.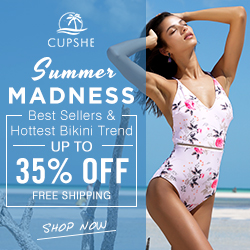 If running's not your jam but you'd still like to workout at home there's lots of great workouts you can do without weights. If you need good workout ideas here's a few of my favorites apps:
I'm also a big fan of the FitStar app. It has a few free workout programs but the $40 a year subscription is totally worth it. It's available on iTunes and Android.
There are also a number of great websites with at home workout programs you can do.
If you prefer hitting the gym you should first check out your schools gym offerings. While not every school has a gym open to students many do.
What's great about using the schools gym is you can easily slip in, in between classes for a quick workout. If you need some help creating a workout plan many schools also have personal trainers you can hire to help you build out your plan.
If your school doesn't have its own gym check out some of the local gyms in your area. Make sure to see if they offer a discount for college students.
A Few Additional Tips
1. Stay flexible. Have a huge midterm tomorrow? A shorter workout may give you a few extra minutes to study or sleep.
2. Make it a habit. Turning your workout routine into a habit is hard work. It takes some serious discipline. This article has some great advice on how to make it a habit that will keep you working out your entire college career.
3. Avoid skipping workouts. While skipping a workout here and there in an emergency is fine don't make it a habit. In my experience missing one workout isn't too bad. Missing 2 in a row makes it harder to get back to the gym. Don't workout for two weeks and you've pretty much killed that workout habit and you'll have to start all over again.
4. Find a partner. The times in college when my workouts were the most consistent and I saw the most improvement was when I had a workout buddy. We'd hit the gym together 4 days a week. On those days when I just didn't feel like going having a buddy to go with helped a ton! We didn't even workout together. We each did our own thing. But having someone to go with somehow makes it so much easier.
Do you have any tips on working out while in college? Share them in the comments below.