**This post contains affiliate links and I will be compensated if you make a purchase after clicking on my links.
Picking up all the gear your high school student needs for another year is quite the challenge. Every year the list seems to keep getting longer.
Teenagers can be challenging at times and shopping for them can be a greater challenge. We've put together a high school back to school shopping guide. With fun designed binders, backpacks and pens. Fully loaded calculators and a high tech backpack for the tech guru. Shopping is easy and convenient with everything from amazon.
Backpacks for High School Students
Himawari School Functional Travel Waterproof Backpack
This bag goes well beyond just good looks. With waterproof and scratch proof material, it's made to last. With built in umbrella, laptop and cellphone pockets being organized is easy.
Anti-Theft Laptop Backpack by Ambor
We've got an awesome pick for any tech lover students! Seriously cool design, with a minimalistic design. The coolest features are the built in USB charger. They'll never have the excuse, "my phone died" again.
Anti theft combination lock built in so all the gadgets will be kept safe from those with sticky fingers. Headphones plug on the outside of the bag, to plug in and go. What's not to love!? Oh yeah, and it's affordable!
FITMYFAVO Backpack
"Stand tall, wear a crown and be sweet on the inside" -pineapple
I love this pineapple pattern because it's an updated, mature take on the typical print. This sweet backpack also is watching out for your back, literally.
It's got an ergonomic back and shoulder strap designed for maximum comfort. Made with thick cotton and large inside pocket to fit a laptop. It's also got a bonus pencil pouch to match!
Mosiso School Tote Bag
If your high school student shuns backpacks then this tote may be exactly what you need. This briefcase, tote can fit a MacBook and chrome book size laptop. Has an exterior pocket for cell phone, pens, wallet and calculator.
Two different straps for various carrying options like, crossbody, over the shoulder and hand straps to hold briefcase style. Cute print, holds all the basics and she will stand out as most stylish.
Student Calculators
Sharp Calculators EL-W516TBSL Advanced Scientific Calculator with WriteView 4 Line Display & Solar Power
If you're not quite at the graphing calculator stage but need something with additional functionality, this calculator is perfect. Standardized testing organization approved. Strong case, so that your calculator is protected from any drops.
A write view display, so you can see the expressions and equations in written out form. With seven modes and 640 functions there's no math problem too complicated.
Texas Instruments TI-84 Plus
Arguably one of the best graphing calculators out there, this calculator will help your college student cruise through any of their advanced math classes with ease.
From statistics to calculus, this calculator will be an answer as they try to solve ever more complex math problems. The robust memory and vivid color screen make this calculator a great investment.
Planners for High School Students
2018-2019 Academic Planner
If it's cute, it's more likely to get used. This planner will definitely get used everyday. Motivational quotes to inspire your student. Fun holidays are added in such as, national donut and sibling day. Lightweight and thin to keep in a binder or backpack without the bulk or weight. A must have for a successful school year!
The Clever Fox Planner – 5 x 8" Undated
The clever fox planner is for the overachiever. Going way beyond your basic monthly and weekly notes. Habit tracker, events section, goals and rewards, wins and improvements there's a section for it all.
The goal of the Clever fox Planner is to keep you organized, beat procrastination and get things done. A bright sticker pack is also included to make things easy to see visually.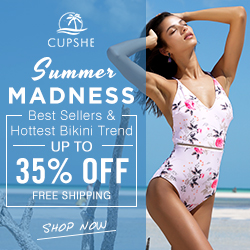 Dated Middle School or High School Student Planner for Academic Year 2018-2019
This planner is specifically designed for students, with a built in formula pages for science and math, a removable bookmark ruler to place on your daily page and daily stickers included. Matrix style agenda for a natural easy use way to stay organized. Small, and affordable this planner is a easy choice.
Writing Tools for High School Students
Sharpie Assorted Colors Pocket Highlighters
Down to the basics like highlighters, make it easy on yourself and get this 12 count pack. You won't be bothered later on in the year when some have been lost. The chisel tip on these makes it easy to only highlight what you want.
Paper Mate InkJoy 300RT Ballpoint Pens
These will give class notes a pop of color. Fun designs, in an array of colors all with ballpoint precision. Pick up a pack here.
Paper Mate InkJoy Gel Pens
Pens are just one of those things that disappear throughout the year. This eight pack will help keep the stockpile full. These wrote super smooth and have long lasting ink.
Locker Accessories
Black Wire Mesh Storage Baskets with strong Magnets
Staying organized is key to a successful year. Giving everything its place is essential, which is why these storage baskets are a must. Strong magnets stay put in the locker where you can store a lot. With a pack of three you can do so much. One for pens and pencils, another for charging cables.
Shatterproof Locker Mirror
The shave well locker mirror, is shatterproof, fog proof and removable. Place the adhesive hook anywhere in the locker and hang your mirror. Perfect for doing hair, checking makeup and especially useful after those P.E. classes.
Split Pencil Holder for Lockers
Guaranteed to last all year, Meads magnetic pencil cup is perfect for the locker. Made with a super strong magnet, it will stay put even when slammed shut. Has a divided cup, to separate highlighters from pens and pencils.
BINDERS
Bloom Daily Planners 3 Ring Binder
Pretty in pink, this 3 ring binder boasts a fun inside with a feminine floral design outside. Bloom binders add a fun touch to school supplies.
1-inch 3-Ring Binder Bundle
Make it easy on yourself, and get this binder bundle from Avery. One inch black three ring binder, a pack of dividers, with multicolored tabs and reinforcement rings. The reinforcement rings will ensure you get the most wear out of the dividers. Slip subject names into the dividers' tab and you've got an organized binder to last the year.
2 Pk. FamilyMaid 3 Hole Punch
Two pack of 3 hole punch, slim enough for binders, pencil pouches and backpacks. Comes with ruler printed on and designed to clip into the binder.
Have a student who's graduating soon? These are our top
books for high school graduates
.